April 13
Apr 13, 2020 (11:11 AM) - May 31, 2020 (11:11 AM)
Description
History-3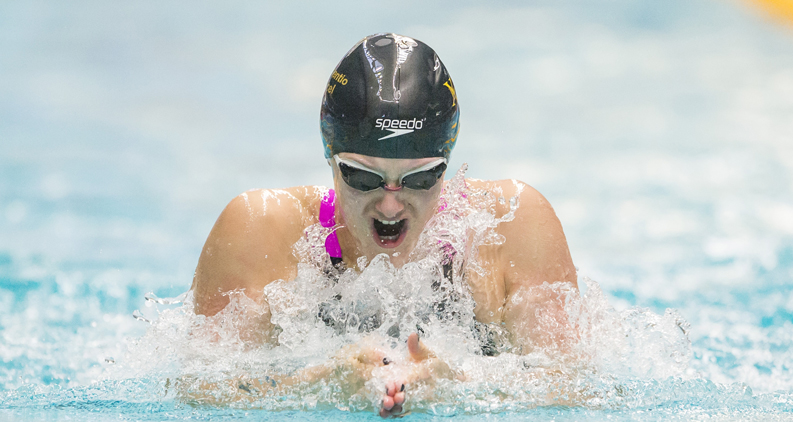 The history of breaststroke swimming
Breaststroke was the most common stroke across the first competitive swimming races in Europe in the 19th Century.
The development of front crawl (Links to an external site.) saw breaststroke overtaken as the fastest swimming stroke, but its popularity remained and a separate breaststroke competition was included in the Olympic Games for the first time in 1904.
One of the biggest steps forward in the history of breaststroke was the development of butterfly (Links to an external site.) in the 1930s when a number of swimmers and coaches, including American David Armbruster, realised it was quicker to recover your arms forward over the water rather than underneath.
It became commonplace for elite breaststroke swimmers to use this butterfly arm technique, combined with breaststroke leg kick, right up until the 1950s when world governing body FINA established butterfly as a separate stroke with its own set of rules.
Since then, developments in breaststroke have coincided with FINA rules for the stroke including the distance you can swim underwater at the start and after each turn.
Another important change in the history of breaststroke came in 1987 when the rule that swimmers had to keep their head above the water surface throughout the stroke was scrapped.
More recently, in 2005, FINA permitted swimmers to take one dolphin kick at the start and after each turn – a move which is now almost universally used by international swimmers.
England's Adrian Moorhouse was a groundbreaking breaststroke swimmer, becoming the first man to break one minute over 100m Breaststroke, swimming 59.75 in the short course 25m pool in Bonn in 1987.
It took until the 2001 World Championships for the feat to be matched in the long course 50m pool as Russia's Roman Sludnov set a time of 59.94 in Fukuoka, Japan.
The history of breaststroke: The Olympic Games
While breaststroke was included in the Olympics for the first time in 1904, there was only one men's race held over a distance of 440 yards.
The men's 200m Breaststroke was held for the first time at the 1908 Olympics in London and has been contested at every summer Olympics since while a women's 200m Breaststroke has been contested at every Games since the 1924 Olympics in Paris.
Races were also held over 400m Breaststroke in 1912 and 1920 while since the 1968 Games in Mexico City, breaststroke events at the Olympics have been contested over 100m and 200m.
While only the 100m and 200m Breaststroke are contested at the Olympic Games, a 50m Breaststroke event is held at World and continental levels.
In 1987 what major change occurred in Breaststroke? Click here to answer
What year was the Dolphin kick added in Breaststroke? Click here to answer