SWIM HOME Meet vs Monona (closes 6/16)
Jun 19, 2021 (07:30 AM) - Jun 19, 2021 (12:00 PM)
June 17, 2021
(this is a team hosted event)
1 Swim Team, 2 Swim & Dive Team
Description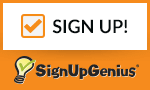 Warmups : 6AM ARRIVAL; 6:15AM IN THE WATER
13 & ups get in the water first at 6:15 sharp

12 & unders will need to arrive early to get their arms marked by coaches. 12 & unders will then head off to warm ups. Following warm ups, they will do a team cheer and be brought to Clerk of Course by coaches.
Events
Kids may swim 2 individual events and will automatically be considered for both relays (UNLESS you leave a note for the coaches in the "notes" section letting them know you are not available for 1 or both relays). Coaches assign relays and do their best to put all swimmers on one or both relays. Please note: We expect all swimmers to be available for relays. It's part of being on a team. Expect coaches to put kids in for strokes they might not choose themselves. They know what your kids can do!