Farmington River Tubing (ALL SQUADS)
Jun 12, 2021 (03:00 PM) - Jun 12, 2021 (05:00 PM)
Age Group,COACHES,College,Development Black,Development Blue,Fitness,Junior,National,Olympic Way Black,Olympic Way Blue,Senior Black,Senior Blue ([* ALL Locations *])
Description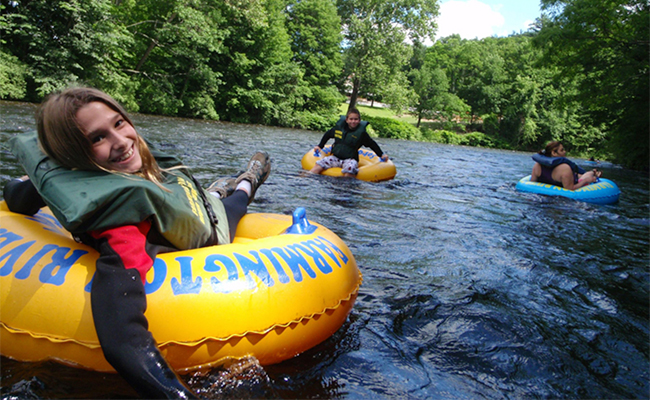 Farmington River Tubing will put you and your friends in our specially designed river tubes for a 2.5-mile ride down the wild and scenic Farmington River. Traveling over three sets of rapids, you'll experience a thrill as you splash through the white water.
THE WHOLE TEAM WILL GO DOWN AT 3:00 PM!
Cost
Cash Only! $25/per person. We do not have credit card machines and we do not take personal checks. A deposit is required for rental. Your car keys are preferred so you don't lose them in the river and we have numbered key hooks to hang them on.