2018 Masters Fitness Events
Jan 1, 2018 - Dec 31, 2018
Masters EAC,Masters NL,Masters WAC ([* ALL Locations *])
Description
Link to info on USMS site: http://www.usms.org/content/fitness_series
2018 SmartyPants Vitamins USMS Fitness Series
Set, train for, and achieve your 2018 fitness goals with three swimming challenges!
The inaugural SmartyPants Vitamins U.S. Masters Swimming Fitness Series is a great way to reach your fitness goals through the best sport of all: swimming. Train with your local USMS club or workout group, or swim on your own and join the group for one or more of these fun fitness swimming events.
Oh, and there are only two rules: 1) There are no rules, and 2) HAVE FUN!
Fitness and Fun
If your local USMS club is hosting one of the below Fitness Challenges, you'll have fun training for and completing the Challenge together, getting motivation from each other and your coach. If you swim on your own, you can still join a group for the Challenge! Invite your family, friends, and coworkers to join you—keep each other on task and have fun while getting fit.

Swimmers will receive exclusive discounts from our partners, sample packs from SmartyPants Vitamins, and a cool event swim cap!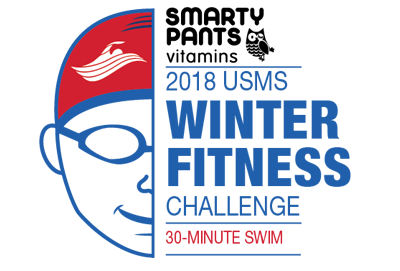 Event Dates: Feb. 15–28
Entry Closes: Feb. 28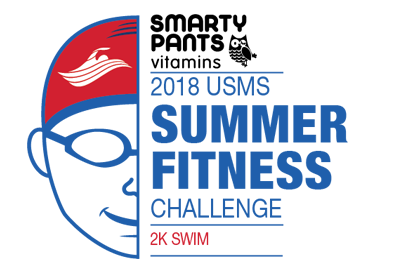 Event Dates: July 15–July 31
Entry Opens: Mar. 1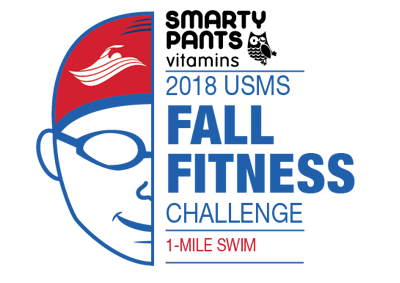 Event Dates: Nov. 15–Nov. 30
Entry Opens: Aug. 1
Training Plans - We provide six-week training plans—written by USMS-certified coaches—for all abilities.
| | | |
| --- | --- | --- |
| | | |
| No prior training, looking for improved health and fitness. | Some swimming experience, looking to get back in shape. | Swimming regularly and looking to improve fitness level. |

Support a Great Cause
The SmartyPants Vitamins Winter Fitness Challenge is our offical annual fundraiser for the USMS Swimming Saves Lives Foundation. The SmartyPants Vitamins USMS Summer and Fall Challenges also benefit USMS SSLF, but provide additional opportunities to fundraise for your club or other organizations in your community.
Frequently Asked Questions

Q: Where can I find a Masters Swimming club that's participating?

Q: If there is not a Masters Swimming club in my area participating, can I swim it on my own?

Q: Can I wear paddles or fins during the swim?

Q: How do I swim the Challenge as a relay?

Q: What's the scoop on the training plans?

Q: Where should I input my times after the swim?

Q: How can I fundraise for the USMS Swimming Saves Lives Foundation or my team's charity?

Q: I'm a coach and want to host a Fitness Series event at my pool. Where can I get more information?

Q: Does USMS host any other events in which I can participate?

Q: What are the health benefits of swimming?
More information to follow in the coming months. If you have questions related to the USMS Fitness Series, please contact us at events@usmastersswimming.org or 941-256-8767.