Fitter & Faster Freestyle Frenzy and Open Water Clinic
April 29, 2018 (07:30 AM) - April 29, 2018 (03:00 PM)
Description

Freestyle Swim Clinic in MN!
April 29th - Don't Miss Out!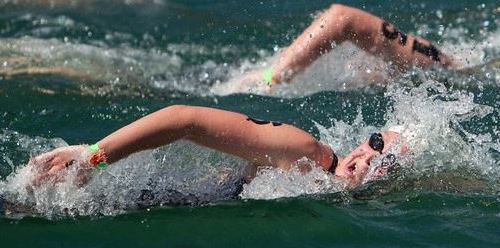 SAVE 15% - Use the Promo Code LSC-MN
WHO: Minnesota Swimming is promoting a Fitter and Faster Swim Clinic with National Champion Emily Brunemann Klueh!
Emily is the ONLY American ever to win FINA 10k Open Water World Cup and is also a NCAA Champion in the 1650 freestyle in the pool.
WHAT: Emily will be leading this high performance swim clinic focused on teaching technique for a faster and more efficient freestyle stroke. Emily will go over body position, kick, rotation, the arm pull, and breathing so that you can drop time in your freestyle races. She will also introduce the swimmers to open water swimming! Learn racing skills, practice drills, and get excited about open water swimming.
WHEN: Sunday, April 29, 2018 (11&U 8:00-10:30 a.m.) (12&O 12:00-3:00 p.m.)
WHERE: Eden Prairie Community Center
WHY: This is your opportunity to learn new drills and techniques from a champion of national and international competitions who will help you drop time! Sign up to learn from Emily today!
Emily is one of the world's greatest distance swimmers: both in the pool and in open water. She is the first American, male or female, to win the FINA 10k World Cup Circuit and NCAA Champion in the 1650! Emily is now a coach and a Sports Psychologist. Participants at her clinics will learn a lot from her experiences and knowledge of how to be a better athlete from head to toe!