GaGa Swimmers Hit First Invite at IMX
GaGa Swimmers Hit First Invite at IMX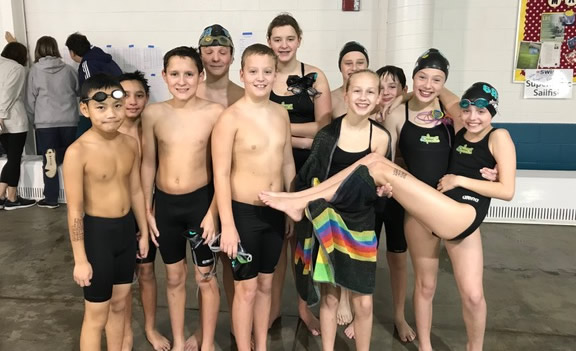 11/13 - Gwinnett Aquatics swimmers swam their first invitational of the season at the IMX Invite in Marietta this weekend. It was the first chance for our 13 and Over swimmers to complete their IMX events though most still lack at least one event until next weekend's meet. Once the results are uploaded to the USA Swimming database (SWIMS) swimmers who have done all 5-6 events in the IMX category will have an IMX score you can see on your Deck Pass!
Hannah Claire Jowers won multiple events while Kate Johnsonand Maggie Nguyen won the100 and 400 IMs respectively. Juliana Carey, Grace Fleming, Drew Grier, Caitlyn Petmecky, Brandon Shepard and Alex Zhong all placed.
We've already had so many swimmers pick up USAS standards that there were relatively few new ones this weekend. Adam Dockstader and David Duong got their first B times. And Kate Johnson picked up her first state cut! Hopefully a lot of our swimmers will move up a level at next weekend's Woodie B Malone Invite, our first prelims/finals meet of the season.
Results | GwinAq Results
Standard Breakers