GwinAq Second at Lanier Winter Invite
GwinAq Second at Lanier Winter Invite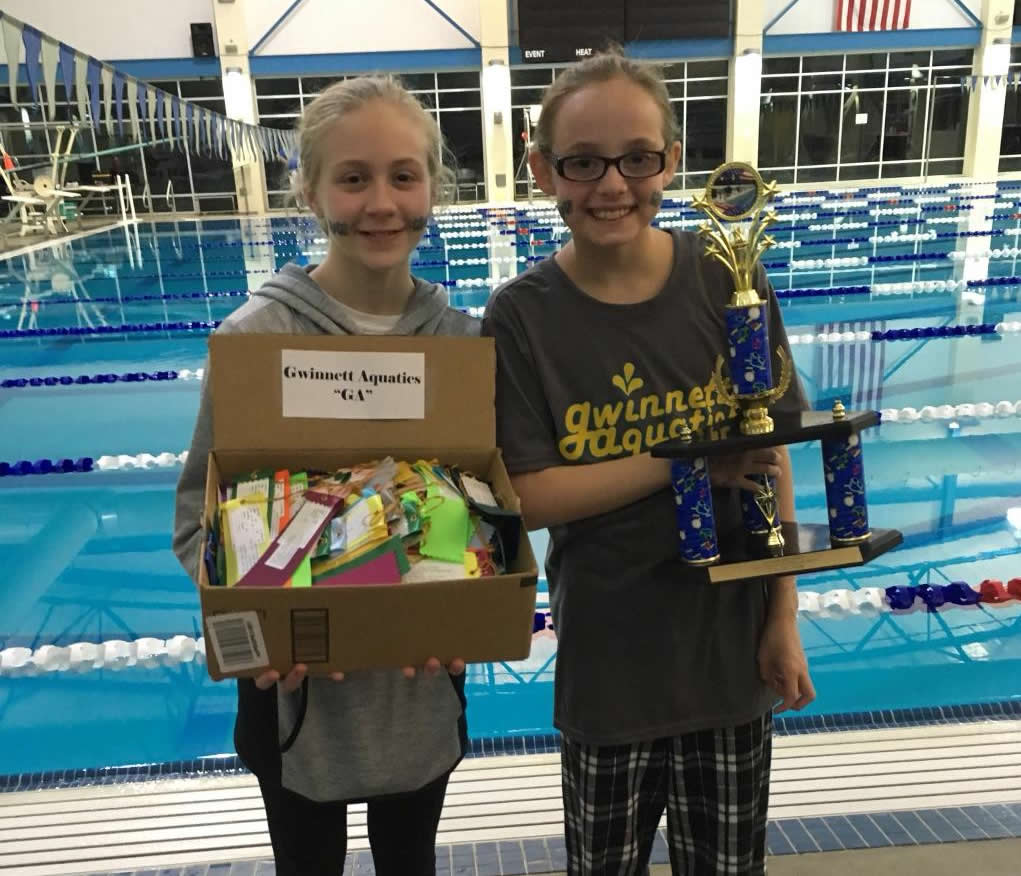 12/19/17 - Gwinnett Aquatics was unable to defend its title at the Lanier Winter Invite in Gainesville this weekend despite a charge on Sunday to get within 100 points of Enfinity Aquatics from North Carolina. It was still a strong showing given that most of our Senior team wasn't there this year. Led by 5 time champ Bria Carter and 8x champ Isaac Saenz we were very strong in the 10Us and 8Us and improved in 11-12 and 13-14s over last year.
Over the three-day meet we had six swimmers win events and nine more medal! Twelve swimmers picked up new time standards and two got their first state cut! Additionally Isaac Saenz broke the team record in the 50 fly.
Event Winners: Carter (5), Grant Deckers (2), Caitlyn Diehl, Marlowe Misner, Maggie Nguyen (2) and Isaac Saenz (8).
Additional Medalists: Lauren Diehl, Lindsey Diehl, Ryan Haskins, Emily Li, Elle Patterson, Nolan Patterson, Dakota Richie, Graham Simmon and Andy Zhu.
Standard Breakers:AA - Caitlyn Diehl, Lindsey Diehl, Ava Gawronski, Rachel Peden; A - Kate Johnson, Ethan McKinsey, Sijia She and Blake Wilson; BB - Brandon Shepard; B - Henry Breiding, Bennett Culbertson and Sarah Heppe.
New State Qualifiers: Lindsey Diehl and Addison Shaffer.
Now we have a great opportunity for even more improvement during the holidays to get ready for the Rays Invite and Eastern Classic and the bigger championship meets in February and March!
Results | GwinAq Results
Standard Breakers