Dynamo Program Links And Sponsors
January 1, 2018 Newsletter
January 1, 2018 Newsletter
Facebook: Dynamo Swim Club
Twitter: @Dynamoswimclub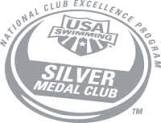 Vision Statement: To pursue excellence in competitive swimming and to be the model 18 & Under club in all operations in the USA, and therefore the world!
Wishing all of our athletes, families and partners a
MARK YOUR CALENDARS:

2018 TYR Pro Swim Series

March 1 - 4, 2018

Dynamo is proud to partner with USA Swimming and Georgia Swimming to bring the 2018 TYR Pro Swim Series to Atlanta on March 1-4, 2018 at the Georgia Tech McAuley Aquatic Center.

The TYR Pro Swim Series is the fastest swim series in the world and will showcase some of the world's greatest swimmers, including a long list of past champions and legends in the sport of swimming.

Click

here

for more details and Mark Your Calendars - we will need many volunteers for this exciting event. Dynamo is awarded hosting opportunities for these big meets because we are known for doing such a thorough, professional job.

Upcoming Meets

& Deadlines

January 12 - 14, 2018

(Mountain View Aquatic Center)

January 12 - 14, 2018

January 13 - 15, 2018

January 19, 2018

January 19, 2018

Questions About

Your Account

Questions about your account, please contact Brian Wrighton, our billing coordinator.
Dynamo Swim Club
3119 Shallowford Rd
Atlanta, GA 30341

5075 Abbotts Bridge Rd
Johns Creek, GA 30097
Copyright © 20XX. All Rights Reserved.