Competitive Team Weekly Update
Competitive Team Updates - Week of February

12th

, 2018



KATY Aquatics Office Information



Office Address: 1806 Avenue D, Suite 103, Katy TX 77493
Office Phone: 281-391-7200
Office Email: info@katyaquatics.net
Billing Questions: billing@katyaquatics.net
Service Hour Questions:

servicehrs

@katyaquatics.net



Did you Know KATY Aquatics is on Social Media?



Did you know the Team has a Facebook Page, a Twitter Account and an Instagram Account?
We will be continuously posting pictures of team events, helpful articles and the work we do in the community!

So don't miss out - Just click on the icons to follow us!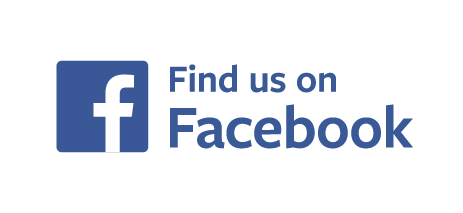 Weekly Practice Schedule



We encourage each family to view the Weekly Practice Schedule online daily to make sure you have the latest practice updates.

Please click on " Changes This Week" under Groups and Schedules on our website.

This Weekly schedule is updated at the beginning of each week to be sure all families are aware of any changes to their practice schedule (all changes are highlighted in yellow).

Making the Most of Corporate Matching for Swim-A-Thon!


KATY Aquatics has already raised over $7,500 with online donations for Swim-A-Thon!
Team Paulie & Bill are currently holding the lead with $2,410 and Team Jocelin & Erin are still in second place with $1,440!
What a way to start week 3 of Fundraising!

Don't forget about Corporate Matching!
Matching Gift Programs are charitable giving programs set up by corporations in which the company matches donations made by employees to eligible nonprofit organizations. For example, if a donor works for Bank of America and donates $250 to a nonprofit organization, Bank of America will then match the donation and write a check for $250 to the same organization. Note: This process can take several weeks depending upon the corporation. Any checks received after March 24th will not be calculated into the Swim-A-Thon Prize Packages. However, the amount will go towards your family fundraising requirement.

The team is also utilizing "TU Money" through Team Unify as our online donation website where friends and family members have the option to post their donations using a credit card.

All you need to do is log into your family account at www.katyaquatics.org and click on the Fundraiser Banner on our homepage. From here, type your swimmer's name in the 'Participant' box to begin the set-up of your swimmer's profile.

Next, you will click on the 'Set-Up' tab to personalize/update your swimmer's profile page by filling in their fundraising goal, lap goal, and message template. You can even choose to upload a personal photo! Swimmers also have the option to place additional flare to their page from the Stock Photo Library provided by Team Unify. If you would like to edit your swimmer's message template, simply click inside the text box to personalize your thoughts about swimming with Katy Aquatics.

TU Money allows your swimmer to maximize donations and increase awareness of our fundraising activity through Facebook, Twitter, and email blasts utilizing your current address book! So be sure to click on your PROMOTE tab under your profile page and send out those emails - It's that simple!

Please encourage your child to help raise funds for the team throughout the Swim-A-Thon Campaign. Individual prizes will be awarded to the swimmers who raise $226 or more. Please refer to page 4 in the Swim-A-Thon Packet to view the different prizes listed for 2018.

All 2018 Swim-A-Thon Fundraising information is located under the "Fundraising" tab on our homepage should you need to reference any material and feel free to email all questions regarding Swim-A-Thon or our fundraising efforts to swimathon@katyaquatics.net.

Let's make the most of every moment and reach our TOP GOAL of $200,000!!

Swim Meet Schedule

Date


Meet Name

Meet Host

Entries Due

Groups

Meet Announcement

02/16 - 02/18/2018

KATY

01/16

Qualifiers Only Speak with Your Coach

Ann

03/01 - 03/04/2018

Sectionals

Texas A&M

01/06

Qualifiers Only Speak with Your Coach

Ann

02/23 - 02/25/2018

??

01/23

Qualifiers Only Speak with Your Coach

Ann

03/03/2018

Champs I (8 & Under)

??

01/30

All 8 & Unders

Ann

03/01 - 03/04/2018

TAGS

Conroe ISD

TWST

01/20

Qualifiers Only Speak with Your Coach

Ann
Equipment Lists
All competitive groups will need certain types of equipment to train with during their practices. A complete equipment list for each group can be found online under the "Parent Info" tab on our homepage.

Equipment can be purchased from our team store, D&J Sports.

D&J Sports is located at the Kingsland / Mason Road intersection in the Sears Shopping Center. The store phone number is: 832-321-7946.

Click here to view the equipment list for each practice group.

D&J Sports Address:
617 South Mason Road
Katy, Texas 77450
Store Hours:
Monday - Friday 10 am - 6 pm
Saturday 10 am - 5 pm
Click the link below to go directly to the KATY Aquatics Team Page to view products now!
http://djsports.com/teams/katy-aquatics/

Service Hour Information

Want to check and see how many service hours you have completed? Log onto katyaquatics.org and go to "My Account". Click on "My Invoice Payment" and then click on the "Service Hour" Tab. This will show all the hours you have logged for the 2017/2018 swim year.
All families have until July, 31st 2018 to fulfill their service hour commitments. Families that fail to complete the minimum service hour requirement will be billed at a rate of $35/hour for any outstanding service hours after July 31st or when the account is closed, whichever occurs first.

KATY Aquatics encourages all members to earn their service hours each season, and will provide many opportunities throughout the year to earn these hours. We have volunteer service hour coordinators who are available to assist members in successfully achieving the required hours. These volunteers can be reached through the email address, servicehrs@katyaquatics.net.
These policies can be found online under "Policies and Documents" in the Parent Info tab. Click on 2017-2018 Policies and Procedures to view the documents.

​Earn Money for KATY Aquatics through everyday Purchases!

KATY Aquatics is partnering with Kroger to help raise funds for our team through everyday purchases. Please see the information below to learn how you can easily contribute to our team on a daily basis!

Thank you in advance for supporting our Swimmers!Kroger Community Rewards Program

Kroger has initiated a new and improved Community Rewards Program where they will be giving away $1.5 million to assist local participating non-profit organizations this year!

All Kroger Plus cards linked to KATY Aquatics will earn funds for our organization based on the percentage of spending by KATY Aquatics members, friends and supporters registered in the Community Rewards Program.

REMEMBER, purchases will not count for our organization until supporters register their cards online.

The KATY Aquatics Non-Profit Organization number is #84690 and we strongly encourage you to visit the secure website listed below to link your Kroger Plus card to our club.

www.KrogerCommunityRewards.com

If you are a new online customer:

- You will need to enter your email address, create a password, enter your zip code, click on favorite store, and agree to the terms and conditions.

- Once you are done entering your information you will receive a message asking you to check your email inbox and click on the link to activate your Kroger account.

Already have a Kroger.com account and want to re-enroll for the current year?

Just sign in with your email address and password to follow the prompts to re-enroll for this year. The KATY Aquatics Organization Number is 84690.

Members will need to link their card and re-enroll every year, starting August 1st, to support our organization.

REMEMBER, purchases will not count for our group until after you register your card(s). Members must swipe their registered Kroger Plus Card or use their Alt ID when shopping for each purchase to count.

Once again, thank you for participating in the Kroger Community Rewards program and for supporting KATY Aquatics!