Dynamo Program Links And Sponsors
February 15, 2018 Newsletter
February 15, 2018 Newsletter
Facebook: Dynamo Swim Club
Twitter: @Dynamoswimclub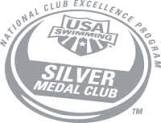 Vision Statement: To pursue excellence in competitive swimming and to be the model 18 & Under club in all operations in the USA, and therefore the world!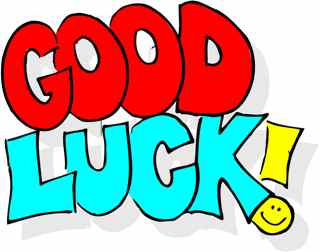 TO ALL OF OUR ATHLETES COMPETING AT
AGE GROUP STATE THIS WEEKEND!
There will be a THEME each day at the meet:
FRIDAY - Super Hero Day
SATURDAY - Hawaiian Day
(

wear as much

green

as you can

)!
Prizes awarded to the male and female in each age group (10 and under, 11-12, 13-14) who best represents the theme. Let's see your spirit!!
Our staff works hard to have a team culture that is safe and inclusive. We discuss Safe Sport continuously within staff meetings and within practices.
With this in mind, we ask that you please do not video any practice sessions. Potentially, you do not have the parental permission of all the athletes who may be visible in your video. We understand that it may be frustrating to you to have this limitation; however, please consider how you would feel if someone you do not know has videos of your child without your knowledge or consent. Thank you in advance for your support and cooperation.
VOLUNTEERS NEEDED:

2018 TYR Pro Swim Series

Dynamo is proud to partner with USA Swimming and Georgia Swimming to bring the 2018 TYR Pro Swim Series to Atlanta on

March 1-4, 2018

at the Georgia Tech McAuley Aquatic Center.

We are 15 days away from the meet and

we need you!!

THANK YOU to those who have already volunteered. We need everyone (over 300 volunteers) to make this happen!

It's a great opportunity to fulfill your volunteer hours commitment and see some amazing swims from some of the fastest swimmers in the world.

GOODIE BAG ITEMS NEEDED FOR

PRO SWIM SERIES ATHLETES

In preparation for our hosting duties for the TYR Pro Swim Series, Dynamo needs to fill 600 goodie bags for the athletes. We need items donated to go in these bags.

Do you work for a company or have any contacts that might be willing to donate? We're looking for items such as snack bars, fun trinkets, home-town ATL items, etc.

Contact Mike Cotter if you can help or know someone we can contact.

mikedynamo@earthlink.net

NEED A SUMMER JOB?

DYNAMO POOL MANAGEMENT

IS HIRING

Dynamo Pool Management is now hiring lifeguards and swim instructors for summer 2018.

Or, if your neighborhood HOA is looking to switch pool management companies, we'd love to talk to you.

Interested or have questions?

Upcoming Meets

& Deadlines

February 16-18, 2018

(Georgia Tech Aquatic Center)

March 1 - 4, 2018

March 1 - 4, 2018

(Georgia Tech Aquatic Center)

Hosted By Dynamo

March 10, 2018

We would like to be able to better utilize the strengths of the Dynamo membership. Please take a minute to complete this parent employment survey. Thank you!

Questions About

Your Account

Questions about your account, please contact Brian Wrighton, our billing coordinator.
Dynamo Swim Club
3119 Shallowford Rd
Atlanta, GA 30341

5075 Abbotts Bridge Rd
Johns Creek, GA 30097
Copyright © 20XX. All Rights Reserved.