Dynamo Program Links And Sponsors
April 15, 2018 Newsletter
April 15, 2018 Newsletter
Facebook: Dynamo Swim Club
Twitter: @Dynamoswimclub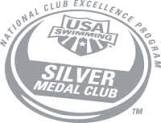 Vision Statement: To pursue excellence in competitive swimming and to be the model 18 & Under club in all operations in the USA, and therefore the world!
GOLF ANYONE?
Dynamo is hosting its second TopGolf Tournament on May 12. Put a team together with your friends and/or family and enter the Tournament. The entry fee for a team of six(6) is $500 with a winning tournament purse of $500! 2016 Olympic Gold Medalist Gunnar Bentz and 2016 Olympian Jay Litherland are the Tournament Masters!
Historically, Dynamo participates in USA Swimming's Swim-A-Thon in the Spring. For 2018, this fundraising event has moved to October. So please consider participating in Top Golf. If you are unable to participate, you could still help by providing us with some business contacts who might be willing to support our event. Sponsorship donations are tax-deductible by law given individual tax circumstances.
Re-Registration for the

2018-2019 Season

Our annual rolling registration for next season (2018-2019) will automatically be charged on June 1st to all active members. This annual fee reserves your spot on the team for the 2018-2019 season.

Please contact Brian Wrighton, at

brian@dynamoswimclub.com

or 770-772-6007 ext. 216, if you do not wish to return for the next season. If you wish to deactivate for the summer but reserve a spot for next season, just let Brian know your plans.

Information about Dynamo's membership and registration can be found by clicking

here

.

A quick chat with Shamus Sparling, SR2 (Alpharetta):

1. Where do you go to school? I go to Chattahoochee High School. I like all subjects, but with an emphasis on math. Engineering is my favorite class.

2. How do you balance academics and athletics? Any tips for achieving success in both? I work best with a routine (as I think all swimmers do). I have always known I wanted to do well in school and in swim, so I haven't taken on any other extra-curriculars that would take away from those two goals.

3. What college are you going to? I have been accepted to study and swim at Rose-Hulman Institute of Technology in Indiana. I plan on majoring in software engineering with a minor in computer science.

4. How do you prepare for busy times of the academic year (finals, statewide testing, etc.) and still keep up with your swimming commitments? I stick to my routine and stay up to date with my studies (so hopefully there is a less need to cram and still attend practice).

5. Is there a particular coach that especially motivates you? Seeing as how I have had Coach Nick since coming to Dynamo a few years ago, it's a really good thing that I would have chosen him anyways. He understands me as a distance swimmer and has provided me the training I need to meet and exceed my swim goals.

6. How do you prepare for meets? I follow my coaches advice and training plan. I also need to thank my family for feeding me well on the morning of and getting me to the meet.

7. Do you have any specific swimming goals in the next 12 months?

I hope to be on the GA Open Water Zone Team again this year and improve on my results from last year. I plan on having a strong final season with Dynamo. And I will be swimming on the Rose-Hulman team in college and intend on continuing to drop time and be an asset for the team.

8. What do you wish you realized about swimming when you were 12 years old? I wish I had the confidence to start swimming distance events.

9. Favorite book you've read lately or favorite musical artist right now?

I like episodic science fiction and my current favorite is

Monster

by Michael Grant.

NEED A SUMMER JOB?

DYNAMO POOL MANAGEMENT

IS HIRING

Dynamo Pool Management is now hiring lifeguards and swim instructors for summer 2018. Also, we are hiring lifeguards at both of our Chamblee and Alpharetta Dynamo locations.

Or, if your neighborhood HOA is looking to switch pool management companies, we'd love to talk to you.

Interested or have questions?

Contact:

April 20, 2018

Relay Extravaganza

April 20, 2018

Relay Extravaganza

April 27 - 29, 2018

April 28 - 29, 2018

(GT McCauley Aquatic Center)

USA Swimming has released the 2017-2018 Scholastic All America qualifying cuts. **9th graders are now eligible to apply.**

The qualifying period runs between August 16, 2017 and August 15, 2018.

Athletes must also have a 3.5 grade point average or higher for the current academic year.

Details on qualifying times can be found here. You will need to create an account at www.usaswimming.org and then log in to view the application process and details.

This is one of the ways USA Swimming recognizes excellence both in the pool and in the classroom.

Business Sponsorship Committee

We are looking for club members what would be willing to lead a Sponsorship Committee.

The intent is to find businesses, ideally community-focused, that would be willing to be Meet Sponsors and Event Sponsors. A sponsor packet is already set up with different levels. We need go-getters with connections (or a willingness to make new connections).

Mike Cotter at mike@dynamoswimclub.com.

Click on this link for some great resources, fact sheets and recipes compiled by the US Olympic Committee. These materials can be helpful for eating guidelines, travel nutrition, and making sure your body is fueled appropriately based on your swim schedule.

Questions About

Your Account

Questions about your account, please contact Brian Wrighton, our billing coordinator.
Dynamo Swim Club
3119 Shallowford Rd
Atlanta, GA 30341

5075 Abbotts Bridge Rd
Johns Creek, GA 30097
Copyright © 20XX. All Rights Reserved.