Dynamo Program Links And Sponsors
Facebook: Dynamo Swim Club
Twitter: @Dynamoswimclub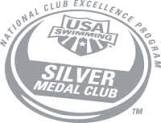 Vision Statement: To pursue excellence in competitive swimming and to be the model 18 & Under club in all operations in the USA, and therefore the world!
Open Water Zone Team
Dynamo will be well-represented at the Southern Zone Open Water Championships taking place in Chattanooga, TN this weekend. After all of the recent rain, the river level needs to recede some first! Our very own Coach Nick Graves is the Head Coach, once again. Team members from Dynamo include:
Jack Casey
Chase Kennedy
Mike Shields
Shamus Sparling
Allison Swift
Best of Luck to all!

Go Dynamo!!

Go Georgia Swimming!
Dynamo Attends Zone Select Camp

Congratulations to Ainsley Jones (SR2 Chamblee), Andrew Simmons (SR1 Alpharetta) and Rye Ulett (SR2 Chamblee) who were selected to attend USA Swimming's Southern Zone Select Camp at the University of Louisville May 24 - 27.

PROUD OF OUR DYNAMO ALUMNI

We just featured Gunnar Bentz in our last issue and here he is making National news again.

Gunnar was recently chosen as one of two Georgian's to receive an NCAA Postgraduate Scholarship for 2018. At UGA, he

maintained a 3.56 GPA in Management. He has been recognized as a Scholar All-American by the College Swimming and Diving Coaches Association and he has been named to the SEC and UGA academic honor rolls. Gunnar also was chosen for the SEC Community Service Team and earned one of the Brad Davis SEC Community Service Postgraduate Scholarships.

Bentz recently finished his swimming career with school records in the 200 butterfly and 200 individual medley and on three relays. He also ranked in the top 10 in school history in four additional individual events.

Congratulations, again, Gunnar!

Re-Registration for the

2018-2019 Season

Today, June 1st, is the day registration fees are charged to active members' accounts. This reserves your spot on the team for the 2018-2019 season. You will see an amount of $250 on your invoices.

Information about Dynamo's membership and registration can be found by clicking

here

.

STAFFING CHANGES IN ALPHARETTA

On May 23rd, Head Coach Ian Murray announced the following staff changes at the Alpharetta pool:

Coach Michael Kenny (AG2 Green) resigned and has accepted a new job that is line with his degree and long-term career goals.

The new lead coach for AG2 Green in Alpharetta, Abby Harty. Abby is a recent graduate of Mars Hill University in Asheville, North Carolina and is a Dynamo alum! She started swimming for the club in seventh grade in AG1 Green (formerly called AG Development) and eventually graduated from Dynamo as a member of SR2. Abby attended Johns Creek High School where she was a member of the swim team and was three-year GHSA finalist. At Mars Hill University, she focused on IM, breaststroke and distance freestyle events. Abby broke 7 individual school records and was team captain. The past two summers she served as the Head Coach of Glastonberry's summer league swim team.

Also, welcome to Coach Lauren Everettwho will be working with our Juniors program at the Alpharetta site. Lauren is originally from Mobile, Alabama and grew up as a member of the City of Mobile Swimming Association (CMSA). She attended St. Paul's Episcopal School and was an Alabama high school state finalist all four years. Throughout high school she coached the summer league team, Oakwood Swim and Racquet Club. Most recently, she went back to her roots as a coach for CMSA while attending the University of South Alabama.

Thank you and best of luck Coach Michael and Welcome Coach Abby and Coach Lauren!!

June 1-3, 2018

June 1-3, 2018

June 9, 2018

June 15-17, 2018

USA Swimming has released the 2017-2018 Scholastic All America qualifying cuts. **9th graders are now eligible to apply.**

The qualifying period runs between August 16, 2017 and August 15, 2018.

Details on qualifying times can be found

here

. Athletes must also have a 3.5 grade point average or higher for the current academic year.

Go to

USA Swimming

for more details on the requirements and for the link to the application.

This is one of the ways USA Swimming recognizes excellence both in the pool and in the classroom.

Order Your Own Dynamo-Branded Phone Cover

Swim Dynamo Proud - support Dynamo Swim Club and

@USASwimming

by ordering your new Dynamo branded

@Swaponz phone cover today! Click here to order.

Questions About

Your Account

Questions about your account, please contact Brian Wrighton, our billing coordinator.
Dynamo Swim Club
3119 Shallowford Rd
Atlanta, GA 30341

5075 Abbotts Bridge Rd
Johns Creek, GA 30097
Copyright © 20XX. All Rights Reserved.