Dynamo Program Links And Sponsors
February 1, 2018 Newsletter
February 1, 2018 Newsletter
Facebook: Dynamo Swim Club
Twitter: @Dynamoswimclub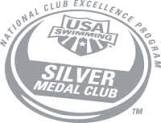 Vision Statement: To pursue excellence in competitive swimming and to be the model 18 & Under club in all operations in the USA, and therefore the world!
Good luck to all of our Dynamo high school swimmers participating at the GHSA State Championships this weekend! We know you will represent your respective schools very well.
VOLUNTEERS NEEDED:

2018 TYR Pro Swim Series

Dynamo is proud to partner with USA Swimming and Georgia Swimming to bring the 2018 TYR Pro Swim Series to Atlanta on

March 1-4, 2018

at the Georgia Tech McAuley Aquatic Center.

The TYR Pro Swim Series is the fastest swim series in the world and will showcase some of the world's greatest swimmers, including a long list of past champions and legends in the sport of swimming.

We need over 300 volunteers to make this meet a success. It's a great opportunity to fulfill your volunteer hours commitment and see some amazing swims.

Click here to sign up. We need you!

Dynamo's own Tristen Ulett (SR1, Chamblee) was recently named Montlick & Associates

Athlete of the Week.

Click

here

to watch a short video.

Congratulations, Tristen!

A positive attitude is a powerful tool. When coaches hear "I can't", they try to redirect it immediately. Check out this article to understand how a slight change in mental focus from 'I can't.' to 'Why Can't I?' can have seismic effects on living life to its' fullest.

Upcoming Meets

& Deadlines

February 4, 2018

February 6, 2018

Swimmers who achieved AAA time standard during 2016-2017 SC season and 2017 LC season

(Qualifiers listed in link)

February 10 - 11, 2018

(Georgia Tech Aquatic Center)

February 16-18, 2018

(Georgia Tech Aquatic Center)

We would like to be able to better utilize the strengths of the Dynamo membership. Please take a minute to complete this parent employment survey. Thank you!

Questions About

Your Account

Questions about your account, please contact Brian Wrighton, our billing coordinator.
Dynamo Swim Club
3119 Shallowford Rd
Atlanta, GA 30341

5075 Abbotts Bridge Rd
Johns Creek, GA 30097
Copyright © 20XX. All Rights Reserved.