Dynamo Program Links And Sponsors
Facebook: Dynamo Swim Club
Twitter: @Dynamoswimclub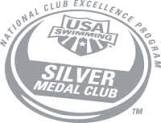 Vision Statement: To pursue excellence in competitive swimming and to be the model 18 & Under club in all operations in the USA, and therefore the world!
THE TYR PRO SWIM MEET IS HERE!
This weekend, March 1 - 4, Dynamo is partnering with USA Swimming and Georgia Swimming to bring the 2018 TYR Pro Swim Series to Atlanta

at the Georgia Tech McAuley Aquatic Center.
THANK YOU to everyone who has volunteered their time to make this event happen. There are a few remaining spots to fill.
Click
here
to sign up.
How about a fun race? We still need swimmers to participate in the FLOAT RELAY on Saturday. Event will be at 6:45pm, right before the Saturday finals session. Swimmers age 8-13 may participate. Jump on a float and paddle 50m. Who will be the winner? Swimmer will received (2) free tickets for the Sat finals session.

If your swimmer is interested, please contact Mike Cotter:

mike@dynamoswimclub.com

.
Parking For Volunteers: pick up your parking pass at either Dynamo location BEFORE heading down to Tech.
Dress Code for Volunteers:
You will be given a Black t-shirt at check-in.

Timers in finals must wear khaki pants.

Basket carriers and Sign carriers must wear khaki pants, skirt, or shorts.

It is prefered that timers in morning and afternoon sessions wear khaki pants, however black pants are also acceptable.

All others need to dress professional: jeans are acceptable, however NO RIPPED JEANS.
Tell your friends, family and neighbors to come check out
some amazing swims from some of the fastest swimmers in the world! Tickets can be purchased here. It's going to be a fantastic weekend for Dynamo and the Atlanta swimming community.
AGE GROUP STATE HIGHLIGHTS
Two weeks ago, Dynamo competed against 54 other swim clubs from around the state of Georgia in the 2018 Age Group State Championships. Over 930 swimmers competed in some exciting and record-breaking swims. Dynamo GRIT was in full force throughout the 4 day event. Here are some of the highlights:
ALL High-Point Winners in the 11-12 AND 13-14 age ranges were Dynamo swimmers! They are pictured above:
Rye Ulett (13-14), Ella Jones (11-12), Sebastian Washington (11-12)
and Kamal Muhammad (13-14)
Additionally, there were nine LSC Records set - SIX by Dynamo Athletes:
Kamal Muhammad
broke the 13-14 Boys 100FR LSC record with a time of 46.33.
Ella Jones broke the 11-12 Girls 100IM LSC record with a time of 59.75.
The 13-14 Boys 4x100 Free Relay made up of Kamal Muhammad, Nathan Jin, Phillip Kuznetsov, and Charles Lu set a record with a time of 3:12.42.
Kamal Muhammad, Phillip Kuznetsov, Nathan Jin, and Charles Lu also set the new 13-14 Boys 4x50 Free Relay LSC record with a time of 1:27.92.
Kamal Muhammad, Phillip Kuznetsov, Nathan Jin, and Charles Lu set another new LSC record in the 13-14 Boys 4x100 Medley Relay with a time of 3:34.68.
AND, the same lethal combination of Kamal Muhammad, Nathan Jin, Phillip Kuznetsov, and Charles Lu set a new LSC and NATIONAL AGE GROUP RECORDin the

13-14 boys 4x50 Medley Relay with a time of 1:35.58. A special shout-out to the amazing coaching duo that works hard to motivate and challenge this foursome:
NICK GRAVES and BETH WINKOWSKI
Thank you for all you do!

FUNDRAISER FOR OAKHURST

BOYS & GIRLS CLUB SWIM LESSONS

Golf Anyone?

Dynamo is hosting its second TopGolf Tournament on May 12. Put a team together with your friends and/or family and enter the Tournament. The entry fee for a team of six(6) is $500 with a winning tournament purse of $500!

Tournament proceeds will benefit Dynamo's new lessons program at the Oakhurst Boys and Girls Club pool located in Decatur. This club serves high risk neighborhoods in the Decatur area, and Dynamo provides free swim lessons to the children who call Oakhurst Boys & Girls Club home. Through the success of this tournament, Dynamo hopes to increase the number of lessons provided at Oakhurst this summer.

Please support Dynamo and this new Oakhurst program! Click

here

for the registration form.

NEED A SUMMER JOB?

DYNAMO POOL MANAGEMENT

IS HIRING

Dynamo Pool Management is now hiring lifeguards and swim instructors for summer 2018. Also, we are hiring lifeguards at both of our Chamblee and Alpharetta Dynamo locations.

Or, if your neighborhood HOA is looking to switch pool management companies, we'd love to talk to you.

Interested or have questions?

Contact:

Upcoming Meets

& Deadlines

March 1 - 4, 2018

March 1 - 4, 2018

(Georgia Tech Aquatic Center)

Hosted By Dynamo

March 10, 2018

March 15 - 18, 2018

(Georgia Tech Aquatic Center)

Business Sponsorship Committee

We are looking for club members what would be willing to lead a Sponsorship Committee.

The intent is to find businesses, ideally community-focused, that would be willing to be Meet Sponsors and Event Sponsors. A sponsor packet is already set up with different levels. We need go-getters with connections (or a willingness to make new connections).

Mike Cotter at mikedynamo@earthlink.net

Questions About

Your Account

Questions about your account, please contact Brian Wrighton, our billing coordinator.
Dynamo Swim Club
3119 Shallowford Rd
Atlanta, GA 30341

5075 Abbotts Bridge Rd
Johns Creek, GA 30097
Copyright © 20XX. All Rights Reserved.