Dynamo Program Links And Sponsors
Facebook: Dynamo Swim Club
Twitter: @Dynamoswimclub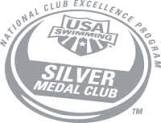 Vision Statement: To pursue excellence in competitive swimming and to be the model 18 & Under club in all operations in the USA, and therefore the world!
GOLF ANYONE?
Registration Deadline is May 5th - Sign Up Today!
Dynamo is hosting its second TopGolf Tournament on May 12. Put a team together with your friends and/or family and enter the Tournament. The entry fee for a team of six(6) is $500 with a winning tournament purse of $500! 2016 Olympic Gold Medalist Gunnar Bentz and 2016 Olympian Jay Litherland are the Tournament Masters!
Historically, Dynamo participates in USA Swimming's Swim-A-Thon in the Spring. For 2018, this fundraising event has moved to October. So please consider participating in Top Golf. If you are unable to participate, you could still help by providing us with some business contacts who might be willing to support our event. Sponsorship donations are tax-deductible by law given individual tax circumstances.
USA Swimming Stroke & Turn Officials Training
(attend from the comfort of your own home)
Choose Just one date:
Monday, May 7th 7:00pm - 9:30pm
Saturday, June 9th 2:00pm - 4:30pm
This web-based, interactive, online Stroke & Turn Officials Class is great way for individuals to learn the rules of the sport of USA swimming. Please join Clarice Wasmuth, Dynamo's own award-winning Meet Official (see article below) and USA Trainer as she goes over USA Officials, how to become one, and the rules of all four strokes and the next steps in becoming a USA S & T Official.
The benefits of becoming a USA Official are numerous:
- Satisfy volunteer hours requirement for your home club
- Gain a better understanding of your child's sport
- The meets go by

much

faster when you are volunteering at them
- It's the best spot on the pool deck for watching everyone swim
- Reserved parking at most meets (and usually free parking at Tech)
- Free meals at meets
- Free heat sheets
- Write off expenses (since all USA Officials are volunteers), including hotel cost at a travel meet your child goes to if you work as an Official at that meet.
Becoming a USA Official is a wonderful way to give back to a sport and team that gives all our children lifelong skills both in and out of the water.

Several members of the Dynamo family were recognized at the recent Golden Peach Awards ceremony. The Golden Peach ceremony is an annual event, recognizing members of Georgia Swimming and their accomplishments.

Rye Ulett

received the 2017

Female Athlete of the Year Award.

Rye has

nine

Top 10 rankings in the country for 11-12 girls (including TWO #1 rankings).

Vica Beelner received the 2017 Adaptive Athlete of the Year Award for her dedication in the pool and earned her top honors in para-swimming.

The 2017 Relay Performance of the Year went to our own 15-16 Girls 800 Free Relay team of Tristen Ulett, Addie Farrington, Savannah Mitchell, and Cali Murray. This Fab Four was ranked #1 in the nation for their age group last season.

Clarice Wasmuth received the 2017 Pete Junkins Award for her outstanding contributions to swimming as an official.

Thank you all for representing Dynamo Swim Club so well - We are very proud of you!

Another Swimmer

Commitment

Congratulations to Jade Foelske (SR1, Chamblee) on her commitment to swim at Arizona State! Jade is part of the class of 2019. Way to go Jade!

Re-Registration for the

2018-2019 Season

Our annual rolling registration for next season (2018-2019) will automatically be charged on June 1st to all active members. This annual fee reserves your spot on the team for the 2018-2019 season.

Please contact Brian Wrighton, at

brian@dynamoswimclub.com

or 770-772-6007 ext. 216, if you do not wish to return for the next season. If you wish to deactivate for the summer but reserve a spot for next season, just let Brian know your plans.

Information about Dynamo's membership and registration can be found by clicking

here

.

DYNAMO SWIMMERS ON THE ROAD

Over the past couple of weeks, Dynamo athletes have been on the road, representing our club and our country:

Tristen Ulett attended a Butterfly Summit. Coaches and athletes, both current and former (including Michael Phelps and Mary T. Meagher) shared experiences and perspectives with the goal of improving Butterfly performances individually and for USA Swimming.

McClain Hermes attended the 2018 World Para Swimming Series meet in Indianapolis, IN. 198 swimmers from 17 countries competed.

NEED A SUMMER JOB?

DYNAMO POOL MANAGEMENT

IS HIRING

Dynamo Pool Management is now hiring lifeguards and swim instructors for summer 2018. Also, we are hiring lifeguards at both of our Chamblee and Alpharetta Dynamo locations.

Or, if your neighborhood HOA is looking to switch pool management companies, we'd love to talk to you.

Interested or have questions?

Contact:

USA Swimming has released the 2017-2018 Scholastic All America qualifying cuts. **9th graders are now eligible to apply.**

The qualifying period runs between August 16, 2017 and August 15, 2018.

Athletes must also have a 3.5 grade point average or higher for the current academic year.

Details on qualifying times can be found here. You will need to create an account at www.usaswimming.org and then log in to view the application process and details.

This is one of the ways USA Swimming recognizes excellence both in the pool and in the classroom.

Business Sponsorship Committee

We are looking for club members what would be willing to lead a Sponsorship Committee.

The intent is to find businesses, ideally community-focused, that would be willing to be Meet Sponsors and Event Sponsors. A sponsor packet is already set up with different levels. We need go-getters with connections (or a willingness to make new connections).

Mike Cotter at mike@dynamoswimclub.com.

Questions About

Your Account

Questions about your account, please contact Brian Wrighton, our billing coordinator.
Dynamo Swim Club
3119 Shallowford Rd
Atlanta, GA 30341

5075 Abbotts Bridge Rd
Johns Creek, GA 30097
Copyright © 20XX. All Rights Reserved.