Dynamo Program Links And Sponsors
Facebook: Dynamo Swim Club
Twitter: @Dynamoswimclub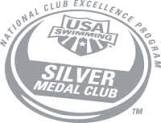 Vision Statement: To pursue excellence in competitive swimming and to be the model 18 & Under club in all operations in the USA, and therefore the world!
Order Your Own Dynamo-Branded Phone Cover
Swim Dynamo Proud - support Dynamo Swim Club and @USASwimming by ordering your new Dynamo branded @Swaponz phone cover today! Click here to order.
PROUD OF OUR DYNAMO ALUMNI

Dynamo Alumni have been making National News lately:

Amanda Caldwell

, who coached at Dynamo for several years (as did her husband Beau), is moving from Assistant Coach at Rice University in TX to Head Coach of the Swimming and Diving Team at Georgia Southern University in Statesboro.

Here

is the full article.

Gunnar Bentz

, is hoping to make a splash at the Phillips 66 Nationals meet later this summer where the Pan Pacific and World Championship Teams will be selected. In addition to the lessons he's learned in the pool, he's gained quite a bit of perspective out of the pool. You'll want to read more

details

.

Gary Taylor

who also coached at Dynamo several years ago has been named the Head Coach at Auburn University. Gary comes to Auburn after serving as the Associate Head Coach at NC State.

Here

is more of Gary's background.

It's so exciting to see the success of our past staff and athletes - even more exciting when they get back closer to home!

Re-Registration for the

2018-2019 Season

Our annual rolling registration for next season (2018-2019) will automatically be charged on June 1st to all active members. This annual fee reserves your spot on the team for the 2018-2019 season.

Please contact Brian Wrighton, at

brian@dynamoswimclub.com

or 770-772-6007 ext. 216, if you do not wish to return for the next season. If you wish to deactivate for the summer but reserve a spot for next season, just let Brian know your plans.

Information about Dynamo's membership and registration can be found by clicking

here

.

May 16 - 20, 2018

May 19 - 20, 2018

June 1-3, 2018

June 1-3, 2018

USA Swimming has released the 2017-2018 Scholastic All America qualifying cuts. **9th graders are now eligible to apply.**

The qualifying period runs between August 16, 2017 and August 15, 2018.

Athletes must also have a 3.5 grade point average or higher for the current academic year.

Details on qualifying times can be found here. You will need to create an account at www.usaswimming.org and then log in to view the application process and details.

This is one of the ways USA Swimming recognizes excellence both in the pool and in the classroom.

Questions About

Your Account

Questions about your account, please contact Brian Wrighton, our billing coordinator.
Dynamo Swim Club
3119 Shallowford Rd
Atlanta, GA 30341

5075 Abbotts Bridge Rd
Johns Creek, GA 30097
Copyright © 20XX. All Rights Reserved.