Dynamo Program Links And Sponsors
Facebook: Dynamo Swim Club
Twitter: @Dynamoswimclub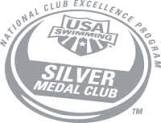 Vision Statement: To pursue excellence in competitive swimming and to be the model 18 & Under club in all operations in the USA, and therefore the world!
Open Water Zone Team
Team Georgia Placed 4th overall at the Southern Zone Open Water Championships in Chattanooga June 1-3. Dynamo swimmers Jack Casey, Chase Kennedy, Mike Shields, Shamus Sparling, and Allison Swift were members of the team. Below are listed the individual and Team pursuit results of the Dynamo Athletes. Shamus Sparling was the fastest time from all of Team Georgia with a 6th place finish overall. And, once again, our very own Coach Nick Graves was the Head Coach. Good job, Team Georgia!
13-14 Girls 5k

19 Allison Swift 1:17:58.0

15-16 Boys 5k

13 Jack Casey 1:09:25.4

19 Mike Shields 1:09:48.0

Open Boys 5k
6 Shamus Sparling 1:06:21.5
10 Chase Kennedy 1:09:23.0

Boys 15&Over 3k Team Pursuit

Team Score (times): 41:28.3

Shamus Sparling 41:23.5

Jack Casey 41:28.3

Chase Kennedy 43:17.8

Georgia B: Finished 9th

Team Score (times): 42:19.1

Mike Shields 42:27.4
Last week Dynamo spent four days on the campus of North Carolina State University in Raleigh. This camp was organized as a joint effort between the Dynamo Coaches and the NC State coaching staff. Across 7 workouts, the Dynamo athletes and coaches had the privilege to work with the some of the best college coaches in the country as well as several of NC State's elite athletes. It was a great experience for everyone who went!

NEWS FROM OUR DYNAMO

MULTISPORT FAMILY

The

Pease Brothers

are heading to

Kona, Hawaii!

On Sunday, June 3rd, brothers Brent and Kyle Pease were given an invitation to compete in the Ironman World Championships in Kona, Hawaii. The brothers completed their first triathlon in 2011 and have never looked back.

If you'd like to help in their journey to Kona, click

here

.

Good Luck Brent & Kyle! We'll be watching and cheering you on from ATL.

Greatness Requires

Sacrifice

This week as we celebrated Flag Day and reflect back on recent Memorial Day celebrations, we thought you would enjoy

You don't have to be great to serve and sacrifice. But you have to serve and sacrifice to be great.

June 15-17, 2018

June 22 - 24, 2018

July 6 - 8, 2018

July 13-15, 2018

USA Swimming has released the 2017-2018 Scholastic All America qualifying cuts.

**9th graders are now eligible to apply.**

The qualifying period runs between August 16, 2017

and August 15, 2018.

Details on qualifying times can be found

here

. Athletes must also have a 3.5 grade point average or higher for the current academic year.

Go to USA Swimming for more details on the requirements and for the link to the application.

This is one of the ways USA Swimming recognizes excellence both in the pool and in the classroom.

Questions About

Your Account

Questions about your account, please contact Brian Wrighton, our billing coordinator.
Dynamo Swim Club
3119 Shallowford Rd
Atlanta, GA 30341

5075 Abbotts Bridge Rd
Johns Creek, GA 30097
Copyright © 20XX. All Rights Reserved.