We are an amazing team and I think it is important for swimmers to understand what it means to make sacrifices for the team, and what it is like to be a part of the BWST family. They work hard together. They learn that when they fail, they can get back up and try again because their teammates and coaches have their back.
Another common denominator for great team cultures… every minute of practice matters. Coaches have prepared a great practice plan. No wasted time. There is a sense of urgency and it shows in the actions of everyone – "what we are doing here, right now, is important"
Leaders… Want to improve your team? Demonstrate both strength and humility by sacrificing your own ego for the team, by having a teachable spirit, by being willing to be held accountable and by asking for help when you need it. Your team will follow your lead and everyone gets better.
---
SNOW JUNE LC INVITATIONAL…was a great prelims/finals meet. We had a lot make it back to represent the team at finals each night. This gave them an opportunity to learn how to handle a prelims/finals format. Let's keep that energy going each day at practice. It isn't what you just do at meets, it is what you do every day.
We Broke Five Team Records:
Jaiden Diaz broke the year old 8&U 100 fly record by over six seconds with a 1:44.08.
Matthew Char broke the two-year-old 9-10 200 breast record by over six seconds with a 3:29.56.
Jasmine Boggs shaved a bit off the five-year-old 11-12 50 free record with a 29.53.
Andrew Char shaved almost a second off the two year old 11-12 50 breast record with a 38.79.
Gavin Bock shaved a bit off the four year old record in the 15-18 50 free record with a 26.12.
The Following Swimmers Achieved Time Standard Improvements:
Charlie Barker: A-100 Free; BB-200 Free
Naska Batjargal: AA-50 Free
Gavin Bock: A-100 Back; AA-50 Free
Jasmine Boggs: AA-100 Back, 50 Back, 50 Fly: AAA-50 Free, 100 Free; AA-50 Breast
Nathan Bruley: BB-200 IM, 200 Free; AA-50 Back
Dylan Byer: BB-50 Free, 200 IM, 200 Back
Samantha Carr: BB-100 Back, 50 Fly, 100 Free, 100 Breast
Andrew Char: A-200 Breast; AA-50 Free, 50 Breast, 100 Free, 100 Breast
Matthew Char: AA-50 Breast, 100 Breast, 50 Back; AAA-100 Free
Natalie Coppola: B-200 Free
Keelan Delaney: B-100 Free, 200 Free
Jaiden Diaz: B-50 Free; BB-100 Fly, 50 Fly; BB-100 Back
Giada Fassacesia: B-50 Free
Nick Ghods: BB-50 Free
Carly Hanlin: B-50 Free
Dana Hanlin: B-200 IM, 100 Free
Audrey Hayward: BB-50 Fly
Megan Helge: B-50 Breast, 100 Breast; BB-200 Back, 100 Free
Musashi Horrigan: B-200 Back
Justin Iglesias: B-200 Fly
Anna Klotz: B-100 Fly, 50 Fly; BB-50 Back, 100 Free
Kylie Landry: B-100 Free; BB-50 Back
Owen Linares: B-50 Back
Lauren Long: A-400 Free, 200 Back, 200 Free; AA-100 Breast; AAA-200 IM
Sukhi Mahdevan: B-50 Free, 50 Back, 100 Breast, 50 Breast
Abigail Martin: B-200 Free
Zack Mitarotonda: BB-1500 Free, 50 Free, 100 Free, 800 Free
Reagan Petti: BB-200 Breast, 50 Back; A-100 Breast; B-200 Free
Jordan Pham: BB-100 Back, 50 Free, 200 Back, 100 Free, 200 Free; B-100 Fly
Christopher Qian: A-100 Fly; AA-50 Fly; AA-50 Breast
Tyler Rounds: A-100 Free; AA-50 Back
Jake Rowley: BB-100 Back, 50 Breast, 50 Back, 100 Breast; B-50 Fly; BB-200 IM; B-100 Free, 50 Free
Harrison Scarboro: B-800 Free, 100 Back, 100 Free, 200 Free, 400 Free; BB-200 Breast, 100 Breast
Isabella Sian: B-100 Free
Maria Stalcup: BB-200 Back, 100 Free
Isabella Van Ess: AA-100 Free, 200 Free
Morgan Vannell: B-100 Free
Christina Yang: BB-200 Back
Ones in BOLD are the first time standard improvement for that event discipline.
---
The SNOW June LC Invite was the final meet to qualify for the upcoming PVS Championships, so without further ado please put your hands together for BLUE WAVE's Championship SQUAD!
Ann Marie Cargill, Michael Coppola, Taylor Harper, Ella Mcomber, Zack Mitarotonda, Morgan Myers, Lauren Vannell, Gavin Bock, Charlie Barker, Naska Batjargal, Garrett Bennion, Jasmine Boggs Nathan Bruley, Dylan Byer, Samantha Carr, Andrew Char, Matthew Char, Jaiden Diaz, Adison Gregory, Gavin Harrision, Audrey Hayward, Megan Helge, Anna Klotz, Kylie Landry, Lauren Long, Eric Nguyen, Evelyn Nguyen, Reagan Petti, Chris Qian, Tyler Rounds, Jake Rowley, Harrision Scarboro, Maria Stalcup, Isabella Van Ess, Emma Vannell, Joe Wilson, Christina Yang
Keep up the hard work everyone.
FAMILY - DEDICATION - MENTAL TOUGHNESS
---
COACH MIKE'S CORNER UPDATE: When You Work Hard But Aren't Swimming Faster…by Olivier Poirier-Leroy
I work hard every day at practice but don't seem to be getting faster. How do I stay motivated when this happens?
I've experienced it, continue to experience it, and judging by the number of emails I get from swimmers frustrated with this exact thing, a whole chlorinated bunch of you do as well.
We all experience it. For those of us who have been around the block a few times we might even know that it's coming, but this doesn't make it any easier when it does happen.
Am I doing this all wrong?

Have I maxed out my abilities and talent in the water?

Will I never get any faster than I am right now?

What if I keep working hard in the water and nothing ever gets better?
There are about a thousand different reasons that things have flat-lined for you in the pool.
MORE…
---
PARENT'S CORNER UPDATE: How to Avoid Being Overprotective of Your Child…by Amanda Morin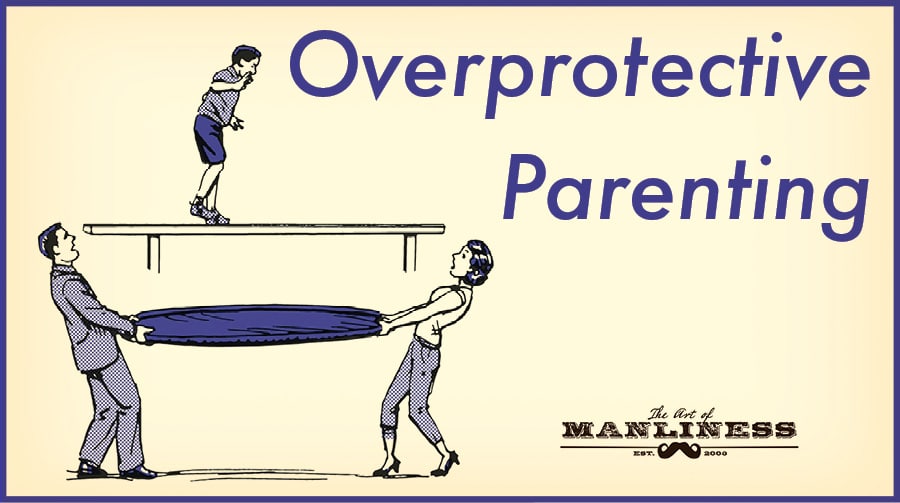 At a Glance
It can be hard not to cross the line between protective and overprotective parenting.

Fear and anxiety about your child's issues can lead you to be overprotective.

Avoiding patterns of overprotective parenting can let you help your child be more independent.
It's natural to want to protect your child, especially if he faces challenges from learning and attention issues. But it's all too easy to fall into the trap of protecting him too much. Overprotecting your child may feel good at first. But it doesn't let him develop the skills he needs to succeed—or the sense of accomplishment and independence that comes from working to master them.
Overprotection can take many forms. Some parents may try to head off every problem before it comes up. Some may find it easy to let little expectations slide or to do everything for their child. And sometimes when a child's issues include problem behaviors, parents may not feel comfortable enforcing limits.
Using strategies like these once in a while doesn't mean you're overprotective. But if they become your go-to moves, they can add up to a pattern of overprotective behavior. Here are five guidelines to help you control these natural impulses and help your child learn to succeed.
MORE…
---
COACH MIKE'S CORNER UPDATE: You're Stronger Than You Think You Are…by Will Jonathan
Being human is such a complex experience. It's by no means simple. There are times when you feel like you're on top of the world and where you feel totally invincible. There are other times when you feel like you're stuck at the bottom and where you feel completely vulnerable.
Swimming is also a really complex experience. Again, it's by no means simple. There are times when you feel like you're a fantastic swimmer who can take on anyone who steps up next to you. There are other times when you like you're never good enough and everyone else around you is and will always be superior to you.
Swimming can lift you up and make you feel incredible things. It can show you sides of yourself that you love and give you a sense of self-worth and meaning. Swimming can also throw you down and make you feel horrible things. It can expose aspects of yourself that you hate to see and give you a sense of self-loathing and hopelessness.
No matter what you experience in swimming, it's important to understand this: You're stronger than you think you are.
MORE…
---
We are challenged everyday to change ourselves to become the person we want to be!
FAMILY - DEDICATION - MENTAL TOUGHNESS