Dynamo Program Links And Sponsors
Facebook: Dynamo Swim Club
Twitter: @Dynamoswimclub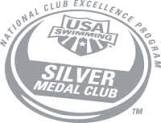 Vision Statement: To pursue excellence in competitive swimming and to be the model 18 & Under club in all operations in the USA, and therefore the world!
We would like to wish all of our athletes, families and staff a safe, relaxing and fun Fourth of July Holiday!
Annual Evaluation Clinics

Recruit Your Friends to Join Dynamo!

Did you swim with some great friends during Summer League? There were probably quite a few who want to consider year-round swimming. Especially after watching you smoke the competition! Invite them to check out Dynamo at one of our upcoming Evaluation Sessions.

July 11th 6:30pm 11 and over,

July 18th 6:30pm 11 and over

July 25th 6:30pm 11 and over

July 6th 5:00pm all ages
July 11th 6:00pm all ages
July 16th 6:00pm all ages
July 25th 6:00pm all ages

Click here for more details.

What Type of Parent Are You?

We all want to be the best parents we can be, support our children in their interests and raising them to be responsible adults. That can look different for each family but every day we try to do our best. However, sometimes our style may do more harm than good.

Read

this article

to learn if you are a:

Snowplow Parent

Karaoke Parent

Dry Cleaner Parent

Volcano Parent

And discover ways to possibly correct that style.

USA Swimming has released the 2017-2018 Scholastic All America qualifying cuts.

**9th graders are now eligible to apply.**

The qualifying period runs between August 16, 2017

and August 15, 2018.

Details on qualifying times can be found

here

. Athletes must also have a 3.5 grade point average or higher for the current academic year.

Go to USA Swimming for more details on the requirements and for the link to the application.

This is one of the ways USA Swimming recognizes excellence both in the pool and in the classroom.

July 6 - 8, 2018

July 12, 2018

July 13-15, 2018

July 19 - 22, 2018

Questions About

Your Account

Questions about your account, please contact Brian Wrighton, our billing coordinator.
Dynamo Swim Club
3119 Shallowford Rd
Atlanta, GA 30341

5075 Abbotts Bridge Rd
Johns Creek, GA 30097
Copyright © 20XX. All Rights Reserved.