Dynamo Program Links And Sponsors
August 1, 2018 Newsletter
August 1, 2018 Newsletter
Facebook: Dynamo Swim Club
Twitter: @Dynamoswimclub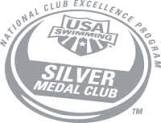 Vision Statement: To pursue excellence in competitive swimming and to be the model 18 & Under club in all operations in the USA, and therefore the world!
Wishing all of our families smooth transitions as we move into a new school year. Swimmers in general, and Dynamo swimmers in particular, are disciplined and successful in the classroom. We can't wait to see what this year holds for each athlete both in and out of the pool. Strive for Excellence Always!
Dynamo at 2018 National Championships

Current and Alumni Dynamo swimmers combined for some fast swims and event better team representation at the 2018 Nationals Championships in Irvine, CA last week. Some of the top names in swimming were all vying for spots on USA Swimming's 2018 Pan Pac team roster.

Congratulations to the following Dynamo swimmers for reaching this level of competition:

Raunak Khosla

Connor Lamastra

Ian Grum

Tristen Ulett

Rye Ulett

Jay Litherland (not pictured)

Kevin Litherland (not pictured)

Gunnar Bentz (not pictured)

Jackson Ford (not pictured)

Annual Evaluation Clinics

Recruit Your Friends to Join Dynamo!

Did you swim with some great friends during Summer League? There were probably quite a few who want to consider year-round swimming. Especially after watching you smoke the competition! Invite them to check out Dynamo at one of our upcoming Evaluation Sessions.

Aug 16th

7:45 PM all ages

Aug 23rd 7:45 PM all ages

Aug 7th 5:30-7:00 PM all ages

Click here for more details.

Shop AmazonSmile and Support Dynamo!

Shop on AmazonSmile and 0.5% of your purchase of eligible products will go back to Dynamo Swim Club. AmazonSmile is a website operated by Amazon with the same products, prices, and shopping features as Amazon.com.

Every item available for purchase on www.amazon.com is also available on AmazonSmile (

smile.amazon.com

) at the same price. You will see eligible products marked "Eligible for AmazonSmile donation" on their product detail pages.

So, take advantage of Amazon Prime Day on Monday, July 16 - or any day of the year - and support Dynamo Swim Club!

USA Swimming has released the 2017-2018 Scholastic All America qualifying cuts.

**9th graders are now eligible to apply.**

The qualifying period runs between August 16, 2017

and August 15, 2018.

Details on qualifying times can be found

here

. Athletes must also have a 3.5 grade point average or higher for the current academic year.

Go to USA Swimming for more details on the requirements and for the link to the application.

This is one of the ways USA Swimming recognizes excellence both in the pool and in the classroom.

Upcoming Meets

and

Practice Schedule

August 1 - 5, 2018

Good luck to all of our swimmers competing in NC!

Pre-Season Practice Schedule

Most groups start back on Monday, August 13. SR1 and SR2 will start back on August 20. Watch for details posted on the Dynamo website or directly from your coach.

Georgia Zone Team Qualifiers

Congratulations to the following Dynamo swimmers who will represent the state of Georgia on the 2018 Zone Team. The Meet will take place July 31 - August 4 in Midland, Texas:

Daniel Bao

Vica Beelner **

Cooper Cook

Ben Grottle

Ella Jones

Phillip Kuznetsov

Nolan Mackay

Thomas Xiao

And additional congratulations to Vica Beelner for being named one of the team Captains!

Support Dynamo and USA Swimming by ordering your own Dynamo-Branded Swaponz Phone Cover.

The past cannot be changed. The future is yet in your power.

Questions About

Your Account

Questions about your account, please contact

Brian Wrighton

, our billing coordinator.
Safety in the Parking Lots
When practice starts back for most of our groups on August 13th, there will be more traffic in and out of the parking lots at both Dynamo Alpharetta and Dynamo Chamblee. Please remember to drive slowly and be alert. Remind your swimmers to pay attention when walking in the lots. Adhere to the swimmer drop off/pick up areas at both locations.
There will be police officers on site for the first several days assisting with traffic flow and there may be staff assisting as well. Please adhere to their directions and be respectful.
Remind your swimmers who drive themselves to practice to please adhere to all of these guidelines and to drive slowly in the parking lot.
Dynamo Swim Club
3119 Shallowford Rd
Atlanta, GA 30341

5075 Abbotts Bridge Rd
Johns Creek, GA 30097
Copyright © 20XX. All Rights Reserved.