Dynamo Program Links And Sponsors
October 15, 2018 Newsletter
October 15, 2018 Newsletter
Facebook: Dynamo Swim Club
Twitter: @Dynamoswimclub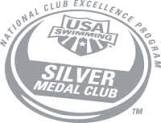 Vision Statement: To pursue Excellence in Competitive Swimming and to be the model 18 and under club team in the United States
The 2018 Swim-A-Thon will be held on

October 30th

.
SPOOKTACULAR Swim-A-thon to Benefit ALL,
Accepting All Donations BIG or SMALL!
As you know all too well, our athletes work really hard in the pool to achieve goals and reach new time standards every year. They work just as hard in the classroom. Dynamo Swim Club is proud of our long tradition of success at the local, regional and national levels, both in and out of the pool.
Our success is due to several factors. We have talented staff teaching, training, conditioning and helping to build the character of our swimmers. We have dedicated parents who support above and beyond with meets, activities and club leadership. We are fortunate to have great resources, owning and operating our two main facilities.
As we look to the future, there are opportunities for our swimmers to reach new levels. However, the innovative programs challenging your swimmers require over-and-above funding. Your monthly dues do not cover all of our expenses and needed improvements. Each year, we host an annual Swim-A-Thon and the donations we obtain through that initiative not only help keep dues down but ensure we can continue to be one of America's great swim clubs.
Swim-A-Thon is a simple, in-pool fundraiser where participants earn money by swimming laps. Swimmers ask family members, friends, neighbors, or businesses to pledge a certain amount of money per lap swum, or make a flat donation in support of the team. And they can earn some fun prizes along the way too!
If you haven't already, set up your Swim-A-Thon donation account at www.dynamoswimclub.com.

Any amount helps

, and 100% family participation is very achievable.
If every swimmer participated by raising $100, we would raise over $90,000!

On October 13, 2018, Brent and Kyle Pease made history when they crossed the finish line in Kona they became the 2nd Push Assist duo to EVER finish the Ironman World Championship.
What an accomplishment! Congratulations Brent & Kyle!!
For Dynamo's 2018 Mile Meet, we are going to support the
The purpose of the KP Foundation is to create awareness and raise funds to promote success for persons with disabilities by providing assistance to meet their individual needs through sports.

We hope you will join the Dynamo Family in supporting the Kyle Pease Foundation over the next few weeks so they can continue to do great work for our community.

Donations of any amount are welcome. Go to this link to contribute.

If you donate $50, you will receive our special Dynamo/KPeasey t-shirt and cap that our age group and senior swimmers will be wearing at our Mile Meet (t-shirt) and Fall Special (cap).
Thank you for helping us

recognize and support two people in our Dynamo Family who truly know and live our core value of "GRIT".
In addition to the Pease brothers, Dynamo Multisport sent 4 more athletes to Kona. As Matthew Rose, Head Coach, stated, these athletes represent a nice cross-section of our roots and newer faces to the program. Alex Whelan, while not a coached athlete within the group is more Dynamo than most of us. She is a Dynamo swimming alum, having literally grown up in the program as a swimmer. She returned home to Chamblee upon graduating university (GO IRISH!) where she has swum with the masters program, biked with our indoor cycling program and made her way, quite successfully, in her new sport of triathlon.
Like Alex in her roots as a swimmer, Rebecca Carpenter (Coach Rebecca), is a multiple-time qualifier and veteran of this challenging race. Rebecca has managed a busy coaching schedule with her own preparation, and it's exciting to see her back out on the Island for another go.
Katie Aguilar returned to Kona for the second year in a row, no longer as a rookie as she was last year. Having familiarity with the course and the conditions is good for most races, especially for this race and the uniqueness of a Championship Ironman. There are dynamics on the swim and bike, in particular, that make this race different, and Katie's experience will serve her well.
Betty Janelle has the distinction of being the first Dynamo Multisport athlete ever to qualify for Hawaii as part of Team 1 on the Big Island back in 2009. Since then, she has become a fixture here most Octobers, traveling to either compete herself or cheer on her teammates. There's always something just right, though, when she's here as an athlete: treading water in Kailua Bay before the cannon start, waving maniacally riding down and up Palani and running steadily on Ali'i.
Congratulations to all! Go Green!!
Becoming a USA Swim Official
Dynamo is a parent-owned, nonprofit club. We host several meets throughout the year requiring many volunteers. We want everyone within the Dynamo family to find a place to participate and volunteer. One way to do this is to become a
USA Swim Official
- the ones wearing white polos at all the meets!
Benefits of becoming a USA Official are numerous:
Your time counts toward your Dynamo volunteer hour requirement
It gives you a better understanding of your child's sport
Swim meets go by much faster when you are volunteering
You'll have the best spot on the pool deck for watching everyone swim
Reserved parking at most meets (and usually free parking at Tech)
Free meals
Free heat sheets
Because all USA Officials are volunteers and are not paid, you can write off expenses, including mileage and hotel costs, at any travel meet that your child goes to and you work as an Official at that meet.
Becoming a USA Official is a wonderful way to give back to a sport and team that gives all our children lifelong skills both in and out of the water.
NO PRIOR KNOWLEDGE OF SWIMMING IS NEEDED TO BECOME A SWIMMING OFFICIAL. You will be trained and equipped with all you need to know!
There are two levels of entry that you can choose from:
Stroke & Turn Judge (S&T) - "wet Officials"
S & T Judges stand at either end of the pool or walk along the side of the pool observing the swimmers to ensure that the technical rules of the individual strokes are being followed. Stroke and Turn Officials may progress to positions of Starter and Referee.
Administrative Official (AO) - "dry Officials"
AO Officials deal with the paper work side of swim meets. They also serve as an information center at meets by answering general questions from swimmers, coaches, other officials, parents, and spectators. The upward progression for an Administrator includes Recorder/Scorer (Hy Tech operator), Timing Judge, and Meet Director. There is a particular need for AO officials right now.
If you would like more information on becoming a USA Swim Official and which is the best entry spot for you, please contact Clarice Wasmuth, Dynamo Official's Coordinator at cwasmuth@comcast.net.


Nick is based out of the Alpharetta pool and is the lead coach for SR2 & AG1-Gold and assists with AG3-Green and SR1. He is also the Head Age Group coach, leading and directing Dynamo's Age Group Program for the past 4 years. Nick has held other positions during his 7 years at Dynamo, including lead coach of SR3-Gold and AG2-Green, assistant with SR1, SR2, and the Juniors program. During his first year, he even lifeguarded and taught lessons with the Swim School in addition to his coaching responsibilities. Many people don't know that Nick originally coached out of Chamblee, moving to Alpharetta in the Spring of 2012. Nick's impact in almost every group and both locations is clear!

Nick grew up in Lexington, Kentucky where he started swimming with his neighborhood swim team around the age of 5, then began swimming year round at age 7.

Nick's favorite part of Dynamo is working with so many innovate and creative coaches who have the freedom to constantly explore new ways to help our athletes achieve their full potential.

Nick is a big college football and basketball fan, mainly following Kentucky and Florida State. He also likes to read: mostly Historical Fiction, some Historical non-fiction. His favorite book is

Pillars of the Earth

.

We're lucky to have you at Dynamo, Nick!

The Importance of Distance Swimming

We've all seen the t-shirts, "If I only have one day left to live, let it be at a swim meet because they last forever." And now, your child's coach has entered your swimmer in a distance event - the 400 IM or one of the distance freestyle events (400, 800, 1500). The heat sheet comes out and you learn that because these events swim fastest to slowest (not the slow to fast format used for shorter swimming races), your child is in the very last heat swimming 90 minutes after the event starts. You groan in frustration because your day just got longer than you expected and wonder why the coach could possibly think this is a good idea.

However, in our coach's mind, distance swimming is a critical link in the long-term athlete development plan. We look to long term development plans of some of America's greatest Olympic and National team athletes and we see clear evidence of a plan that incorporates distance training and racing that leads to success in a variety of shorter events later in the athlete's career.

Mark Spitz held the American record in the 1500 meter freestyle and ultimately won 7 gold medals (100 fly, 100 free, 200 fly, 200 free, and three relays) in the 1972 Olympics and won a total of 9 Olympic gold medals in his storied career.
Rick DeMonte held the American record in the 1500 freestyle and went on to win a gold medal in the 400 freestyle in the 1972 Olympics.
Jon Naber was the National Champion in the 1650 freestyle and went on to win a gold medal and set a world record in the 200 backstroke in the 1976 Olympics.
Tom Jager qualified for nationals in the 1500 and went on to be the greatest American sprinter in his generation (and perhaps beyond). He set the world record in the 50 free six times and held the record for 10 years from August 1989 until June 2000.
Maritza Correia McClendon is still the only woman to win an SEC title in every distance of the freestyle races. She went on to set an American record in the 50 freestyle and represent the US in the Olympics as the first African American woman.
Ryan Lochte finaled in the 1500 free at the Olympic Trials at the age of 19.

We believe that expanding the events a Dynamo swimmer trains and races in ultimately benefits everyone, including our best sprinters. First, we believe that distance swimming expands the range of events an athlete can swim. There is an expression in swim coaching: "Double the distance to train the event." In other words, developing the 200 has a long-term benefit for an athlete whose best event is the 100. Second, we believe that distance training and racing develop strong work habits. Third, distance training and racing teaches an athlete to embrace - rather than avoid - tough options.

So the next time you see that your athlete is entered in a distance event, pack an extra book and embrace the journey toward whatever event chooses your child. Your athlete is potentially developing a new event or working toward strengthening a current favorite.

Contributed by: Coach Beth Winkowski

One of Dynamo's best traditions is the annual Pentathlon Meet. It is held in October as a Time Trial to set athlete's basis for the short course events. It's a relaxed and fun way to kick off meet season. Athletes are divided into two teams: either the Pumpkinheads or Ghouls and our youngest swimmers who have never experienced a meet before are paired up with one or more of our Senior swimmers to help them understand how a meet runs and get them to where they need to be.

Another tradition is the early start to the day for our Senior swimmers. They are up before the sun, getting their practice in so they are able to help with their younger teammates' session the rest of the day. How do you reward swimmers and make sure they are fueled properly? - FOOD (their favorite thing). Thanks to all the SR1 and SR2 parents who contributed quite a spread!

DYNAMO AWARDED

MORE HIGH-LEVEL MEETS

Dynamo Swim Club has been awarded the 2019 Winter Nationals and the 2019 Junior Nationals, both to be held at the Georgia Tech Aquatic Center.

Nationals in 2019 will be a Long Course meet and will begin December 4th. The significance of this meet cannot be understated: the best of the best will be competing to qualify for the 2020 Olympic Trials, and potential for the Olympic team.

Junior Nationals will begin December 11th.

Each of these important meets will require 250+ volunteers and will be a great opportunity to see some fast swimming up close. In addition, the revenue potential is significant for our club.

Mark your calendar now and lets get ready to showcase why Dynamo is the premiere Club in hosting such high-level meets.

Upcoming Events

and

Deadlines

October 20, 2018

October 20, 2018

November 2-4, 2018

November 2-4, 2018

November 3-4, 2018

November 4, 2018

Congratulations to Cam Auerbach who has committed to swim for The University of Alabama! Cam is in SR1 at Alpharetta and goes to Northview High School.

(editor noted the incorrect high school for Cam in the last issue - our apologies!)

Congratulations to Savannah Mitchell on her commitment to Arizona State University! Savannah is in SR1 at Chamblee and goes to Providence Christian Academy. Way to go Savannah!

Support Dynamo and USA Swimming by ordering your own Dynamo-Branded Swaponz Phone Cover. Dynamo gets $15 for each case sold!

Want to check one out before you order? You can find sample cases at each of our Dynamo locations.

In the previous issue, Gavin Wheeler was identified as achieving Scholastic All-American for the first time. This is actually Gavin's SECOND time reaching this goal. Our apologies and congratulations to Gavin!

If you or your organization is interested in sponsoring Dynamo Swim Club through financial support, please contact

Mike Cotter

.

Shop AmazonSmile and Support Dynamo!

Shop on AmazonSmile and 0.5% of your purchase of eligible products will go back to Dynamo Swim Club. AmazonSmile is a website operated by Amazon with the same products, prices, and shopping features as Amazon.com.

Every item available for purchase on www.amazon.com is also available on AmazonSmile (

smile.amazon.com

) at the same price. You will see eligible products marked "Eligible for AmazonSmile donation" on their product detail pages.

Questions About

Your Account

Questions about your account, please contact

Brian Wrighton

, our billing coordinator.
USA Swimming recently announced the Official Time Standards for 2018-2019 Scholastic All-America Designation.
Set your goals high in and out of the pool!
USA Swimming recently announced updated Olympic Trial Standards:
Dynamo Swim Club
3119 Shallowford Rd
Atlanta, GA 30341

5075 Abbotts Bridge Rd
Johns Creek, GA 30097
Copyright © 2018. All Rights Reserved.