Dynamo Program Links And Sponsors
November 1, 2018 Newsletter
November 1, 2018 Newsletter
Facebook: Dynamo Swim Club
Twitter: @Dynamoswimclub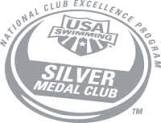 Vision Statement: To pursue Excellence in Competitive Swimming and to be the model 18 and under club team in the United States
It was a SPOOKTACULAR Swim-A-thon!!
Thank you to all the athletes, coaches, and group parents for making our 2018 Swim-A-Thon such a fun and successful event. Many laps were swum and many, many dollars were donated. And none of it is possible without the leadership of this year's coordinators: Ann Bataillon and Kim Westfall.
MANY thanks if you have already donated. If you haven't, it's not too late. Go to www.dynamoswimclub.com and click on the 'Please Help' button at the top. No donation is too small. We are so close to our goal of $85,000.00 (less than $10,000 to go!).

Any amount helps

, and 100% family participation is very achievable.
DYNAMO TOWELS AND SPIRIT WEAR
ORDER TODAY!
Have you lost count of the number of towels your swimmer has lost?? Worry no more! And take care of a holiday gift! Purchase one of our famous PERSONALIZED

DYNAMO

TOWELS.
DEADLINE

TO ORDER IS

NOVEMBER 3rd

.
Towels will arrive mid-December.
Only ONE order will be placed this swim season, so this is your chance!
Also, on the website you can pre-order Dynamo Spirit Wear apparel. This way you are guaranteed your size and color. All apparel orders are due by November 18th for delivery the week of December 10th.
Cordarro is the C

hamblee Swim School Director. He h

as been at Dynamo for 11 1/2 years, 7 years in his current role. Before that, he was a swim instructor. Cordarro's

favorite thing about Dynamo are his

co-workers. "This job wouldn't be the same without the amazing people I get to work with." Cordarro is a big sports fan. When he's not at the pool, you may find him around town at one of the city's sporting events. He is a

native Atlantan! Not too many of us can claim that distinction. And guess what he does on Tuesday and Thursday mornings?? His own car karaoke!

Thank you for all you do, Cordarro!

Learning to Travel and Compete

Swimmers understand how much of a commitment the sport is. The long hours of training, the investment of thousands of sessions in the pool in the hopes of seeing a drop of a second or two come race-time, and of course, the reason we hone our skills in the water...the swim meet. Being prepared and ready to compete on race day is an important part of success. So what about those out of town meets where everything is different, and we don't know what to expect or how to prepare? Having a plan for what you can control and being ready to "go with the flow" in situations that you can't is an essential part of competing on the road. Let's talk about some of the things that we can do prepare.

Packing appropriately

is the first step toward a successful trip. This might seem obvious, but it bears noting nonetheless. Having your gear for the meet packed ahead of time, with spares of the important stuff, means you don't have to run around an unfamiliar town or city to find a racing suit, cap or new goggles. Also, be sure to pack warm clothes for the meet and appropriate clothing for the weather and temperature. Being cold is never a good thing when performing athletic activities.

Nutrition

is of vital importance during any competition, but it is a little trickier when traveling. Planning out meals and snacks ahead of time will prevent the last-minute scramble to find a healthy and energy-rich dinner after a late arrival or between sessions. If you are on a Team Travel Trip, your meals will be taken care of, but you must resist the temptation to bring and eat too much junk food. It will be difficult to perform well if you are not properly fueled.

Sleeping

in an unfamiliar place can be difficult for some, but being well-rested is a must when preparing for a competition. It is important to get to bed at a normal time to keep your body in rhythm. Something as simple as bringing your own pillow can help the hotel feel a little more like home, allowing you to drift off to sleep more easily.

Finally, realizing that there will be issues that can't be anticipated or controlled, and being ready to "go with the flow" can prevent much of the stress associate with these situations. This stress can make it hard to sleep or focus on the things that help bring success. Proper expectations and preparation are essential for creating an environment conducive to success on the road.

Contributed by: Coach Michael Kirkpatrick

Becoming a USA Swim Official

Dynamo is a parent-owned, nonprofit club. We host several meets throughout the year requiring many volunteers. We want everyone within the Dynamo family to find a place to participate and volunteer. One way to do this is to become a

USA Swim Official

- the ones wearing white polos at all the meets!

Benefits of becoming a USA Official are numerous:

Your time counts toward your Dynamo volunteer hour requirement
It gives you a better understanding of your child's sport
Swim meets go by much faster when you are volunteering
You'll have the best spot on the pool deck for watching everyone swim
Reserved parking at most meets (and usually free parking at Tech)
Free meals
Free heat sheets
Because all USA Officials are volunteers and are not paid, you can write off expenses, including mileage and hotel costs, at any travel meet that your child goes to and you work as an Official at that meet.

Becoming a USA Official is a wonderful way to give back to a sport and team that gives all our children lifelong skills both in and out of the water.

NO PRIOR KNOWLEDGE OF SWIMMING IS NEEDED TO BECOME A SWIMMING OFFICIAL. You will be trained and equipped with all you need to know!

There are two levels of entry that you can choose from:

Stroke & Turn Judge (S&T) - "wet Officials"

S & T Judges stand at either end of the pool or walk along the side of the pool observing the swimmers to ensure that the technical rules of the individual strokes are being followed. Stroke and Turn Officials may progress to positions of Starter and Referee.

Administrative Official (AO) - "dry Officials"

AO Officials deal with the paper work side of swim meets. They also serve as an information center at meets by answering general questions from swimmers, coaches, other officials, parents, and spectators. The upward progression for an Administrator includes Recorder/Scorer (Hy Tech operator), Timing Judge, and Meet Director. There is a particular need for AO officials right now.

If you would like more information on becoming a USA Swim Official and which is the best entry spot for you, please contact Clarice Wasmuth, Dynamo Official's Coordinator at cwasmuth@comcast.net.

DYNAMO AWARDED

MORE HIGH-LEVEL MEETS

Dynamo Swim Club has been awarded the 2019 Winter Nationals and the 2019 Junior Nationals, both to be held at the Georgia Tech Aquatic Center.

Nationals in 2019 will be a Long Course meet and will begin December 4th. The significance of this meet cannot be understated: the best of the best will be competing to qualify for the 2020 Olympic Trials, and potential for the Olympic team.

Junior Nationals will begin December 11th.

Each of these important meets will require 250+ volunteers and will be a great opportunity to see some fast swimming up close. In addition, the revenue potential is significant for our club.

Mark your calendar now and lets get ready to showcase why Dynamo is the premiere Club in hosting such high-level meets.

Upcoming Events

and

Deadlines

November 2-4, 2018

November 2-4, 2018

November 3-4, 2018

November 4, 2018

Nov. 16-18, 2018

Congratulations to

Chantal Jordan who has committed to swim for Vanderbilt University! Chantal is in SR2 at Alpharetta and attends North Gwinnett High School.

Congratulations to

Ethan Davey on his commitment to the University of Massachussetts! Ethan is in SR1 at Alpharetta and attends Johns Creek High School.

Congratulations to

Tristen Ulett who has committed to swim at the University of Louisville! Tristen is in SR1 at Chamblee and attends Georgia Connections Academy.

We are so proud of our student athletes for their commitment to further their academic and athletic success!

Support Dynamo and USA Swimming by ordering your own Dynamo-Branded Swaponz Phone Cover. Dynamo gets $15 for each case sold!

Want to check one out before you order? You can find sample cases at each of our Dynamo locations.

If you or your organization is interested in sponsoring Dynamo Swim Club through financial support, please contact

Mike Cotter

.

Shop AmazonSmile and Support Dynamo!

Shop on AmazonSmile and 0.5% of your purchase of eligible products will go back to Dynamo Swim Club. AmazonSmile is a website operated by Amazon with the same products, prices, and shopping features as Amazon.com.

Every item available for purchase on www.amazon.com is also available on AmazonSmile (

smile.amazon.com

) at the same price. You will see eligible products marked "Eligible for AmazonSmile donation" on their product detail pages.

Questions About

Your Account

Questions about your account, please contact

Brian Wrighton

, our billing coordinator.
USA Swimming recently announced the Official Time Standards for 2018-2019 Scholastic All-America Designation.
Set your goals high for in and out of the pool!
USA Swimming recently announced updated Olympic Trial Standards:
Dynamo Swim Club
3119 Shallowford Rd
Atlanta, GA 30341

5075 Abbotts Bridge Rd
Johns Creek, GA 30097
Copyright © 2018. All Rights Reserved.