Weekly Reminder: June 10 - 16, 2019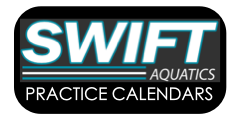 June 10 - 16, 2019

SWAT Single Age Grand Prix : We have a BIG mid-season test this weekend with the SWAT Single Age Grand Prix at the Rec Plex. As a reminder, Saturday will be a Prelim/Final format. The top 10 from 9U, 10, 11, 12, and 13 will come back for finals. The top 20 from the open events will come back for finals.We expect all swimmers qualifying for final evening heats to represent SWAQ in the Finals Session.The SWAT Single Age Grand Prix Meet Event Page will be updated throughout the week, and all details pertaining to the meet will be emailed out to participating families.
SWAQ-BDSC HOSTS Illinois Swimming Summer Regional Championship at the NNAC: We are excited to, once again, be hosting this summer's Illinois Swimming Regional Championship Meet on July 19 - 21 - giving our swimmers the home pool advantage! We need the support of ALL SWAQ FAMILIES to make this meet a success:
VOLUNTEERING

: We have have five sessions over the course of three days, so we will need ALL families to volunteer (even if your swimmer is not participating in the meet). CLICK HERE to sign up ahead of time, and choose the job that works for your schedule. All open slots will be assigned by the volunteer coordinators. Email volunteer@swiftaquatics.org if you have any questions.
Niles North Parking Reminder: The drive that most use to access the pool is now closed. Please use the drive by the Main Entrance (closer to Old Orchard Rd) to drop your swimmers off at Door 12. The West Lot (which most park in) is now closed. The closest access point to the Aquatics Center would be either in the lot by the Main Entrance or across Lawler Ave. in the Old Orchard lot. Please plan accordingly when heading to the pool.
Jobs (Timing Assignments) Posted : Timing responsibilities for all of our summer meets have been posted. We appreciate all families giving a helping hand as officials + timers at the meets we attend!
ICYMI :
Swimmer Safety/Facility Notes:
NNAC-North = 6 Lane Pool, NNAC-South = 8 Lane Pool

If your swimmer is under the age of 12, we encourage you to walk your swimmer into the facility. Each high school is incredibly busy after school with athletic programs, club activities, etc. We want to make sure your swimmer can access each pool safely.

After changing for workout, please bring all clothes/personal items onto the pool deck - this is where it is safest. We are not responsible for anything lost or stolen in the locker room.

In addition, please familiarize yourself our

Locker Room Policy

.

During practice sessions, we cannot have any parents on the pool deck. Any questions or concerns can be addressed with the Coaching Staff after practices or communicated via email.

Summer Session: Our Summer Diving session is in full swing. In case you missed it, information on our Summer Diving Session has been posted. CLICK HERE for more details!!