Weekly Bulletin #8
Hello GSH swimmers and parents,
We finished week # 10 of this home isolation; this is becoming more and more a new routine. While I am sure that we are going to go back, I also believe that we will have some changes in our old habits. Remember when you feel comfortable, challenge the routine, do not allow your self to enter the comfort zone, it will be hard to go back.
At this point, we are still waiting for the authorities to announce if they are opening the recreational centers (pools) in the summer. We know now that schools are not going back.
About swimming in open water. Last week I explained that we needed to wait for Swim Canada statement. The communication came this past Friday, May 22.
"As public pools have closed due to Covid-19, Swimming Natation Canada (SNC) has had multiple inquiries regarding open water swimming. Please be advised that SNC does not regulate, supervise, sanction or recommend training activities by individuals in an open water setting. Any registrant who chooses to swim in an open water setting does so of their own volition and at their own risk. SNC does not assume any liability for injuries or death related to any non-sanctioned open water activity."
We all want to resume our activities, but we need to be safe, the end is going to come soon enough, let's use this time to try different activities. The weather now allows us to spend time outside, and the city has opened more areas to use, please review what is allowed.
Depending on each family dynamics, some options could work.
If you have a pool at home and you can get a stretch cord, swim attached or do vertical kick, streamline and add weight to make it harder, you can mix all strokes kick. It's fun and challenging. If you have access to a lake or river, rowing, kayaking, surf paddling are great exercises and involve similar group muscles as swimming; those are fun and different. Be safe all the time NEVER do any of these activities alone or without a floating vest.

Playing basketball, tennis, soccer, throwing baseballs, Frisbee, football, etc. are fun family-oriented and will help to stay active. Running, biking, hiking, walking, roller skating, skating, jumping the rope, etc. are also great activities that could be done outside.
Remember that groups up to 5 people are allowed, kids can start inviting some friends over, or could meet somewhere and practice some sport. Make sure that you abide by all the recommendations of wearing a mask and keeping the safe 2m distance.
---
​New in our Web Page
Family Resources & Helpful Links. You will have to be signed in to access this information, but I decided to add this section where I am going to be adding more content on the go. All the links I've sent on the Weekly bulletins are going to be there, plus more other helpful links.
You'll find more info and links every week.
---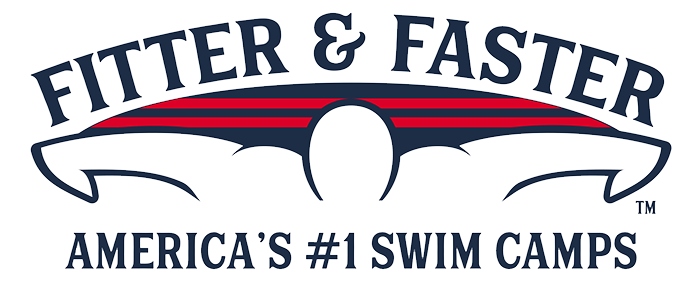 Online Strength & Athleticism

Dryland Programs for Swimmers


"My son thought the training was challenging, and he really enjoyed it from start to finish. He was registered for three classes with Ben Lee, who was friendly, encouraging and really paid attention to each student. He would always demonstrate a new exercise." - Parent, Toronto, Canada

"Great exercises! I learned a lot. Lee was great at tailoring exercises to the group's skill level. He also was really nice and did helpful demos and made sure to give feedback, so we did it correctly." Participant, Denver, CO

Click Your Age Group for details and to register.
NEW! Online Stroke Technique Courses

These courses begin the week of May 25!

Freestyle

Breaststroke

Backstroke

Butterfly
---
Interesting Links
The definitive defence of why swimmers should never use a kickboard for training
Michael Phelps asks self "How are you:" in Pandemic then answers during Mental Health Awareness month
6 things competitive swimmers can learn from Michael Jordan
---
I wish everyone a great week,
Luis Luebs