Weekly Bulletin #9
Hello GSH swimmers and parents,
I am sorry I didn't send the bulletin on Monday as every week. Last Friday, Swim Canada and Swim Ontario sent guidelines to prepare a safe return to the pool. I needed to understand the information and what is behind before creating any false hopes.
We are finishing 12 weeks of isolation, which has been a tremendous challenge for everyone. We all want to go back to our normal life, that comfort zone we were 12 weeks ago, the reality is that that's probably not going to happen, at least not to exactly what we had in March. The re-start of swimming and re-opening of pools will be an evolving process, as everything related to this virus, it will be imperative to follow the Swimming Canada, Swim Ontario guidelines and work closely with facilities following the guidelines outlined by the federal, provincial and municipal regulations to ensure a safe return.
To better understand the process involved in re-opening the facilities, one variable is a capacity challenge with the mandatory inspection of re-opening pools. When a public pool is re-opened in Ontario, it requires a visit and inspection by the local Public Health authority. These local authorities are extremely overwhelmed and overworked, dealing with issues related to COVID-19.
I understand how much we all want to go back to the pool. Still, we need to realize the importance of everyone's collaboration, in following the new rules and routines methodically. We will need to protect our participants from being exposed to or infected with the Covid-19; it will only take one single confirmed case at the pool to shut the whole program down again.
The adjustments in the practice routines may include many areas some examples could be:
And many other ideas, I hope that most of These details will become clearer in the next few weeks, we need to see our return to swimming as a privilege that will require a lot of discipline. I feel it will be easier to accept the new norm if we realize that even though this is not what we would want this is the reality, we are not going to go back magically to March 16, life, sport, swimming, racing, training, etc. will be different.
We have to see everything with the right perspective; something is better than nothing. We have been out for 12 weeks, going back to where we were will take another long period, patience, prudence, empathy are virtues that we all need to practice I know it is not easy. Still, it is crucial to have a safe, low-risk training environment.
For now, I strongly suggest that everyone stay working out, follow our daily practices or another program that keeps you active, motivated and challenges your abilities.
Visit the Family Resources & Helpful Links section on our web page for more training, nutrition, mental health ideas. You will have to be signed in to access this information.
If you ate interested the Swim Ontario Town Hall meeting with Swimming Canada's High-Performance Director John Atkinson and Director of Integrated Support Teams Allan Wrigley link is there, also the Q&A from the Town Hall, the Swim Ontario Return to Sport announcement and the Swimming Canada Return to Swimming Framework document links are there.
---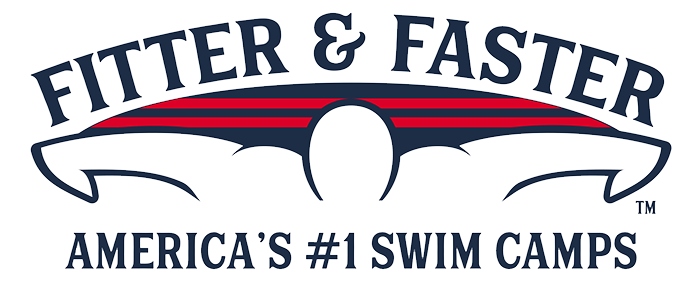 4 Week Online Stroke Technique Courses begin the week of June 8!
2 Week Online Start & Turn Technique Courses begin the week of June 8!
4 Week Online Yoga Programs begin the week of June 8!
Online Strength & Athleticism, Dryland Programs for Swimmers
​Fitter and Faster Fuel: Parfaits with Homemade Granola
---
Interesting Links
One moment in the morning to change your whole day
Swimming won't pay your bills: 7 lessons learned by swimmers
How swimmers can make working out at home a habit
Helping your sporting children manage boredom and the temptations of the online world in uncertain and unfamiliar times
Five difficult decisions swimmers will be expected to make
Alex Popov and the power of training the way you race​
---
I wish everyone a great week,
Luis Luebs