Upcoming Fitter & Faster Clinics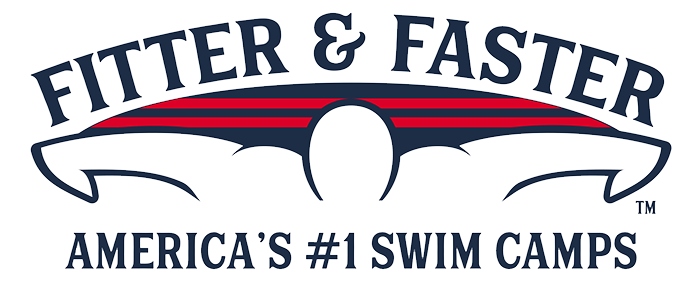 Dear Swimmers and Families,
The first sessions of the DC Area swim camps with Fitter and Faster have begun and are a fantastic opportunity for swimmers to improve and get more time in the water.
Swimmers and parents have been raving about their experiences so far: "We were so pleased to see our son come away with tips for small changes that might make his body move faster through the water and use his momentum most efficiently." - Parents of Tyler Age 12
These camps are limited to no more than 24 swimmers per session to maximize safe social distancing while increasing attention and individual feedback for each participant.
There are 2 locations where these camps are taking place:
North Potomac, MD: Participants are divided into 4 Levels based on TIMES! See which Level your swimmer qualifies for HERE .
Manassas, VA: Participants are divided into 4 age groups: 10 & under, 11 & 12, 13 & 14, and 15 & older.
The full schedule of our DC Area Camps:
Comprehensive Freestyle Racing
July 9-11: North Potomac, MD
SOLD OUT: Levels B & C led by Olympic gold medalists Clark Smith and Cierra Runge.
Comprehensive Backstroke Racing
July 13-19: North Potomac, MD
Levels A & D led by John Shebat and Aly Deloof
Levels B & C led by John Shebat and Austin Surhoff
Training Boot Camp (Ages 12 & Under)
July 13-16: Manassas, VA
Led by Olympic gold medalists Clark Smith and Cierra Runge
Comprehensive Breaststroke Racing
July 21-27: North Potomac, MD
Led by Olympic gold medalists Katie Meili and Clark Smith
Comprehensive Backstroke Racing
July 27-31: Manassas, VA
Led by NCAA Champion John Shebat and SEC Champion Aly Tetzloff
Comprehensive Butterfly Racing
July 29-Aug 4: North Potomac, MD
Led by National Champion Giles Smith
Comprehensive Breaststroke Racing
August 3-7: Manassas, VA
Led by Olympic gold medalist Katie Meili and NCAA Champion John Shebat
August 6-10: North Potomac, MD
Led by Olympian Christopher Reid and World Record Holder Katrina Konopka
Comprehensive Butterfly Racing
August 10-14: Manassas, VA
Led by Olympic medalist Kim Vandenberg and Olympian Amini Fonua
August 12-18: North Potomac, MD
Led by NCAA Champion John Shebat and WUGs Champion Makayla Sargent
Comprehensive Freestyle Racing
August 17-21: Manassas, VA
Led by Olympic gold medalists Clark Smith and Cierra Runge
August 20-28: North Potomac, MD
Levels A & D will be led by John Shebat
Levels B & C will be led by Clark Smith