Weekly Reminder: May 20 - 26, 2019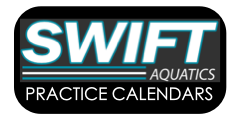 May 20 - 26, 2019

FINAL WEEK of Spring Session: As a reminder, this is the FINAL WEEK of the Spring Session! For those that selected Spring Session Only, and would like to extend their membership into the Summer Session, please contact Coach Seth.
* Summer Schedule Starting 1 Week Ahead of Schedule *: We received word from Niles West on Friday that they will be closing down their pool ahead of schedule to address the large project ahead. This will throw everything into our Summer Schedule 1 week ahead of schedule . Workout times + locations for our Summer Session will be adjusted slightly for some groups. CLICK HERE to view our tentative Summer Program Schedule - our Team Calendar has been updated to reflect these changes. Please double check all practice times before leaving for the pool!
Spring Mini Meet, May-25: This informal meet will only be designated for our Pre-Competitive and Stroke Development Groups only - and, serve as competitive learning experiences for our newer swimmers. It will be held on Saturday morning in place of practice times at the Niles North Aquatics Center.
8:00a Warm-up
8:45a Meet
This meet is great opportunity for our newer swimmers to learn in a relaxed environment!! CLICK HERE to declare your attendance!!
BDSC May Mania Meet Wrap-Up
: More great things continuing to happen poolside. Meet Results will be uploaded once finalized by the meet host + BDSC May Mania Wrap-Up will be posted during the week!
Jobs (Timing Assignments) Posted: Timing responsibilities for all of our summer meets have been posted. We appreciate all families giving a helping hand as officials + timers at the meets we attend! As a reminder, WE are hosting the Illinois Swimming Summer Regional Championships with Blue Devil Swim Club at the Niles North Aquatics Center. WE will need all families to assist making the meet just as successful as it has been in past years!!!
ICYMI :
Swimmer Safety/Facility Notes:
NNAC-North = 6 Lane Pool, NNAC-South = 8 Lane Pool

If your swimmer is under the age of 12, we encourage you to walk your swimmer into the facility. Each high school is incredibly busy after school with athletic programs, club activities, etc. We want to make sure your swimmer can access each pool safely.

After changing for workout, please bring all clothes/personal items onto the pool deck - this is where it is safest. We are not responsible for anything lost or stolen in the locker room.

In addition, please familiarize yourself our

Locker Room Policy

.

During practice sessions, we cannot have any parents on the pool deck. Any questions or concerns can be addressed with the Coaching Staff after practices or communicated via email.

Summer Session: Information on our Summer Diving Session has been posted. CLICK HERE for more details!!