MAX CHEN & EMMA HAZEL NAMED TO 2016-17 USA SWIMMING SCHOLASTIC ALL-AMERICAN TEAM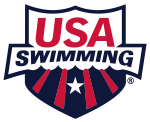 Max Chen & Emma Hazel Named To
2016-17 USA Swimming Scholastic All-American Team
USA Swimming is proud to recognize more than 1,100 prep swimmers, who excel in the classroom and in the pool, as 2016-17 Scholastic All-America selections. Congratulations to Kingfish Aquatics swimmers Max Chen and Emma Hazel on being named to this prestigious list!
In order to be considered for the Scholastic All-America Team, swimmers must maintain a 3.5 GPA for the current academic year and swim a time equal to a 2016 Winter Junior Championships qualifying time in any event during the qualification period. High school sophomores, juniors and seniors are eligible for inclusion.
Visit usaswimming.org for a complete breakdown of the 2016-17 USA Swimming Scholastic All-America Team. The application for the 2017-18 team will be available June 1, 2018.