ROAD TO OMAHA INVITE - MAY 21-23
THE ROAD TO OMAHA SWIMVITATIONAL
May 21-23, 2021
OUR USUAL JUNE INVITE HAS BEEN RESCHEDULED TO MAY 21-23
TO SERVE AS A LAST CHANCE QUALIFIER FOR THE OLYMPIC TRIALS IN OMAHA.
WAVE 1: JUNE 4-7 WAVE 2: JUNE 13-20
---
Fri Heat Sheets: 13&O prelims 11&O distance 13&O finals Revised 4pm
Friday Results Results thru Saturday
Sat Heat Sheets: 13&O prelims 12&U TF 13&O finals
Sun Heat Sheets: 13&O prelims 12&U TF 13&O finals
12&U Results Full Results Results ev order 1 col
2 col Results, legal splits: Ev order Pub order
---
Prelim Timeline/Psych Sheet Timed Finals Timeline/Psych Sheet as of 4pm May 18
LIVE STREAM at dsmytv.com COVID UPDATE
TIME TRIALS - sign up on OME-
Friday Opened 6pm May 18 * Saturday opens at Noon May 19 * Sunday opens 6pm May 19
Prelim/Finals for 13&Over Swimmers - Time Trials if timeline allows.
Timed Finals for 12&U Swimmers
800 Free and 1500 Free offered on Friday for 11&Over Swimmers.
TM Files - MEET Time Trials updated 8:32am- 5/11
TM Files are provided for your convenience to gather swimmer entries from your team. Please enter through OME.
Entries Accepted through www.usaswimming.org/ome opening Tuesday May 11 at 10am CDT.
Time Trial Sign-ups will open once meet entries close and time line is established. All entries will be through OME. Time Trials only available to 13&O swimmers who are entered in prelim events of the deay offered.
VOLUNTEERS AND TIMERS!!!!
**DSMY parents, we are asking you volunteer for a position on Team Unify. Please check out the availability**
TIMER SESSIONS will be posted on sign up genius and available to anyone. Timers please sign up here.
---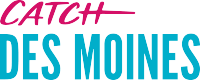 DES MOINES.
THE S'S ARE SILENT. OUR CITY SAYS "WELCOME"
WHAT TO DO IN DES MOINES! ⇒ Des Best Of Des Moines
LODGING:
There are many hotels located in the Des Moines area. Whether you are planning on staying downtown near the pool, or near some of the busier shopping malls, here are a few hotel options for you to consider. The linked hotel option has block rooms saved for the 2021 Road to Omaha Swimvitational.
Use the link to save $ on booking your room
Hyatt Place Downtown Des Moines
Connected directly to the Wellmark YMCA via the skywalk system, this hotel is just across the street from the pool.
Due to other events taking place in the downtown Des Moines area hotel rooms are very limited. Here are links to hotels near the pool but will NOT have a room block available for this swim meet.
HILTON DOWNTOWN DES MOINES