KMSC PRO-AM
2019 KMSC PRO-AM CLASSIC
Thank you for supporting the 2019 KMSC Pro-Am Classic. Final results have been posted below.
MEET INFORMATION
BE A TIMER (AND RECEIVE FREE STUFF)!
We're in need of timers for all sessions of the Pro-Am. Each person who volunteers will receive one voucher per session, which can then be redeemed for discounts or free items. Parents are welcome to time as many sessions as they wish. To sign up to time, please click on the button below (or copy and paste this link into your web browser -- https://www.signupgenius.com/go/8050d45a5ad29a4fc1-2019).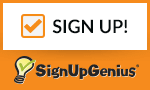 Vouchers may be redeemed as follows:
Redeem 1 ticket:
Get 50% off the price of a meet shirt
Get 33% off the price of a meet Hoodie Sweatshirt
Get 2 free session passes
Get 66% off the price of a meet Hoodie Sweatshirt
Get 3 free session passes
Get 1 FREE meet Hoodie Sweatshirt
ABOUT THE LEWISVILLE LOCATION
View this PDF for details on this beautiful facility that is located conveniently near DFW International Airport. The LISD Westside Aquatic Center address is 1750 Duncan Lane, Lewisville TX 75067.
HOTEL INFORMATION
Hilton Garden Inn
785 State Highway 121
Lewisville, Texas 75067
FOR TEAM BLOCKS: To reserve a block of rooms, please call Sarah Naeem, Hilton Garden Inn sales manager, at 469-322-1938 or email her at [email protected] Rate is $79 per room and includes breakfast. Reserve by end of November.
FOR INDIVIDUAL ROOMS: Please follow this link to reserve individual rooms at the rate of $79 (breakfast included). Reserve by end of November.
---

KMSC PRO-AM SPONSORSHIP OPPORTUNITIES
Become a sponsor of the Pro-Am Classic and join one of the most exciting swim meets in swimming! Sponsorship opportunities are now available for the 2018 Pro-Am. A range of possibilities makes it possible for small businesses and large corporations to take part. Contact us at [email protected] for more details.
---
KMSC PRO-AM CLASSIC NEWS
Stay tuned for news.