USMS Swimming Saves Lives Foundation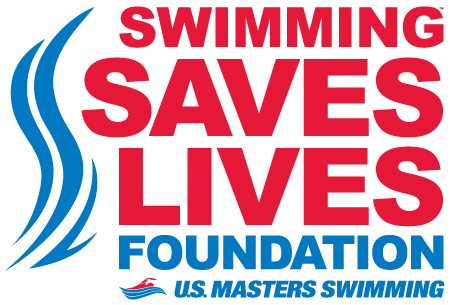 There are more than 18 million swimming pools and hot tubs in the USA. Yet, according to the Centers for Disease Control, 37% of American adults cannot swim the length of a pool. Every day, about 10 people die from drowning. The majority of unintentional drowning victims are adults. Drowning ranks fifth among the leading causes of unintentional injury death in the United States. The CDC identifies a variety of factors that can influence drowning risk, including the lack of swimming ability. Research also shows that the children of adults who don't know how to swim are at a greater risk of not learning to swim, which increases their risk of drowning.
The purpose of SSLF is to advocate and raise awareness, and to serve as a resource for programs providing adult learn-to-swim lessons. We solicit charitable contributions and provide grants to SSLF program providers.
Our hope is that once an adult learns to swim or improves their swimming skills, they will have the confidence and desire to continue swimming in a Masters Swimming program and experience the lifelong benefits of swimming.
Through the generous contributions of USMS members and other supporters, SSLF has awarded more than $205,000 in grants and resources to programs that are providing adult learn-to-swim opportunities. Thousands of adults have benefited from lessons taught by our program partners. Programs that have received grants and resources include Mesa Aquatics Club in partnership with the Arizona Aquatic Sports Foundation.
If you are interested in more information on our FREE adult learn to swim program please send us an email by CLICKING HERE or give us a call at: 602-831-7575.