Swim Links
Information and Articles of Interest to Swim Families
You will find a host of information below. Articles of interest for swim families and athletes. Usefull links to Swim organisations in Canada and abroad as well of some On Line Shopping Links for Gear and Swim Apparel.
Doing your own Dry Land Training
Activation Video:
---
During the 2014 National Conference the CSCTA created what we hope will be the first in a series of educational and supporting videos for our Members. The Activation video is available to download at the following link. Please note that to view the entire length of the video you will need to download it to your computer or your own dropbox account.
This video is filmed in real time so your athletes can follow along while they are learning the program. Thank you to Eugene Liang and Graham Olson for their expertise in producing this video.
Feeding & Nutrition
Coach Gord passed out this information October/November to all swimmers;
TIPS FOR FEEDING THE THIN (AND GROWING) SWIMMER
Nutrition Articlesfor Swim Families
Training and Conditioning
Speedo Training Tip of the Week
Scholarships
TAS Scholarship Applications
Team Aquatic Supplies provides 12 scholarships to two swimmers from each region who combine both swimming excellence and academic achievement. Application deadline is September 2nd and information on this can be found HERE

Champions Fund Applications
The Champions Fund was created by Canada's dairy farmers to empower the female athletic community to provide a resource that can help change the game for Canada's young girls and women athletes. More information can be found HERE.

Post Secondary Scholarship
Swim Ontario awards a financial scholarship to 2 Ontario swimmers to allow the recipients to allow the recipients to focus on swimming excellence while pursuing Post Secondary academics in Ontario. In 2016, two swimmers will each be awarded a $10,000 scholarship over 2 years. Information on this scholarship can be found HERE.
What's Going On in the Swim World?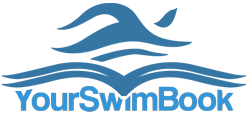 YourSwimLog.com Want to get jacked up on motivation? The YourSwimBook weekly motivational newsletter is designed to do just that.
Swim Swam - Swimming News
Swim Training Camps - More Comming Soon
McMaster Marauder Swimming Camps
Swimming Bodies
Official site for the national governing body of swimming in Canada.

Swim Ontario is a non-profit sports governing body responsible for the organization and regulation of amateur swimming in Ontario (province in Canada). Swim Ontario promotes excellence by structuring, regulating and supporting programs, which encourage the maximum development of each individual swimmer. It is directed by a volunteer Board of Directors, and its policies are administered by a full-time professional staff located at the Sport Alliance of Ontario building in Toronto."

World Swimming Prospects gives you the best opportunity to get yourself RECRUITED! We are a results oriented company (100% of our clients have been offered scholarships so far!!) with a comprehensive network of university and college swim coaches throughout the United States and Canada. We target over 500 university and college swimming programs!!!!

FINA, the Fédération Internationale de Natation, is the world governing body for the five Aquatic Disciplines of SWIMMING, DIVING, WATER POLO, SYNCHRONISED SWIMMING and OPEN WATER SWIMMING.
Eat well with Canada's Food Guide! Learning more about Canada's Food Guide will help you and your family know how much food you need, what types of foods are better for you, and the importance of physical activity in your day.

At Human Kinetics, our mission is to produce innovative, informative products in all areas of physical activity that help people worldwide lead healthier, more active lives.

Human Kinetics is committed to providing quality informational and educational products in the physical activity and health fields that meet the needs of our diverse customers. Within the physical activity field, recreational and organized sports are a major focus.

Swim Grear and Swim Apparel
Team Aquatic Supplies LTD. (TAS) is a 100% Canadian owned and operated company with its head office in North Vancouver, BC.

As Canada's top team dealer, Team Aquatic Supplies has been providing top quality products and excellent customer service to the Canadian aquatic community for over 20 years.

Will Ship most products to Canada