Nilesh Deshmukh - Volunteer Highlight
Richard Tse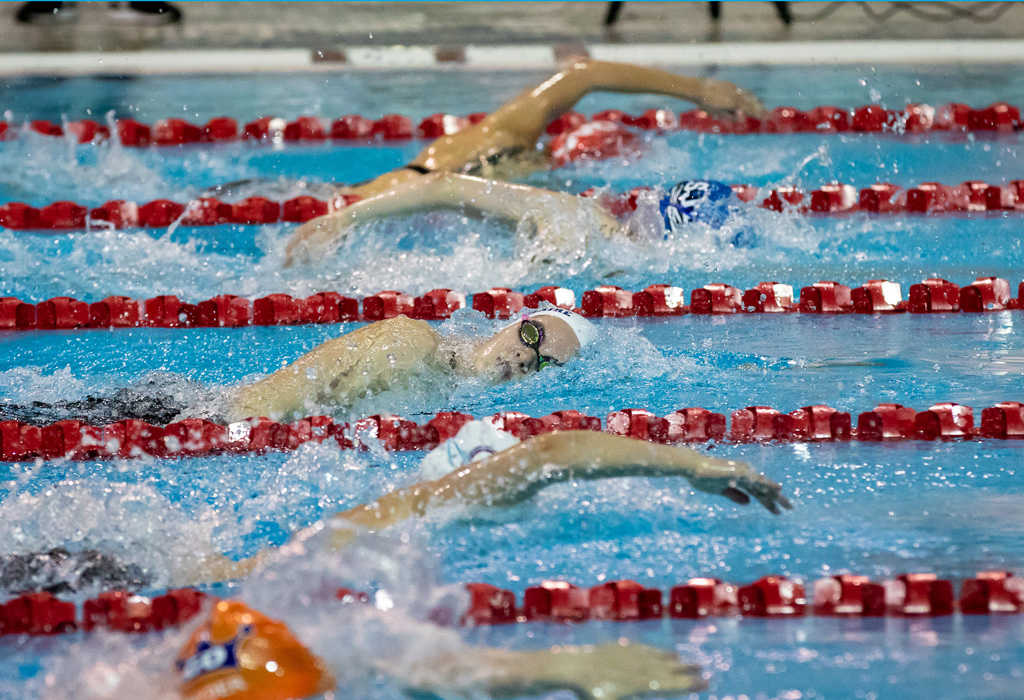 Heart of the Volunteer Series
There is nothing stronger than the heart of a volunteer, and over the next few weeks, Swim Ontario will be featuring stories about some of our many volunteers who give back to our sport. Thank you to all of our hard working and dedicated volunteers!
---
Pick your prize - medals, ribbons, trophies.
They become the highly coveted awards of distinction for competitive swimmers, teams, and many coaches, too. Here's another thing you can count on. While you may have never met Nilesh Deshmukh, he's another individual who appreciates competition - but you won't find him searching for citations or recognition.
Instead, his comfort and glory are found in the beauty of volunteering. It's something that he feels is so much more gratifying and enjoyable.
Well-spoken and knowledgeable, Deshmukh is fully aware that the reward of volunteering his time is a different kind of gift - and amounts to doing something on one's own volition. When he's at a swimming pool, for him the term often heard of 'taking the plunge' doesn't mean entering the water.
Deshmukh sees it as the movement of stepping forward to be a do-gooder. His altruistic approach of volunteering has become something quite special to him – and it rubs off on others.
"It takes about 40 people to run a swim meet - and they are all volunteers helping in one capacity or another," said Deshmukh. "It's a challenge and it's so important if we want young people to be able to do more than just get in the water, but also to learn about the importance of discipline, teamwork and good life values."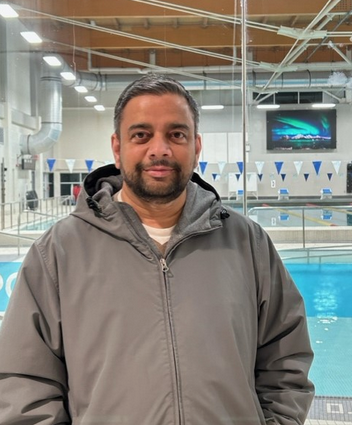 Deshmukh used to swim in India, where he was born. In 1997, his family immigrated to the United States living in Boston before moving to Canada in 2004. Now a resident of Milton, about one hour northwest of Toronto, Deshmukh comes from a well-educated and respected family. His mother won a presidential award for teaching. His father is retired from the military and his sister is a professor at Ohio State University.
Not to be outdone, Deshmukh has a degree in mechanical engineering. He's self-employed, working in information technology architecture and is a part time professor at Conestoga College in Kitchener. Married and with two children, his daughter is a recreational swimmer, and his son competes for the Milton Marlins Swim Club.
So, when does he find time to volunteer?
"I started volunteering in 2012 at the Milton Sports Centre and now am a Level 3 official," he said. "Observing what happens at a swim meet, like those my son competed in - it's something that stayed with me. Sports are important to a lot of kids and so I had to get involved. For me, it's all about volunteering."
The often-heard phrase "keep kids in sports to keep them out of the courts" is something Deshmukh endorses. He's involved in freemasonry – an oath-bound society, focused and devoted to fellowship, moral discipline, and mutual assistance. Simply put, Deshmukh has always been eager to be part of something bigger than himself, a desire to better his community with strong character and compassion for others.
For him, volunteering fits.
Deshmukh is just another example in a fleet of individuals being recognized by Swim Ontario in its' "Heart of the Volunteer" series – a group of stories recognizing, honoring, and highlighting a group of people who have made personal commitments to giving back to the community.
"I feel good about (volunteering), giving back to society gives me satisfaction, there is accountability and an obligation to help others," said Deshmukh, who praised the unconditional support and encouragement from his wife, Shubhada. "It also shows youngsters that they, too, can help, grow in many ways and become a better person."
When he's not volunteering at soup kitchens, senior's homes, a hospital or hospital, Deshmukh waits for a telephone call or communique looking for volunteers to assist at swim meets. He views swim meets as a family event and one that helps bring a bigger family together.
"We have more than 100 swimmers, at various levels, at the Milton (Marlins Swim Team) and I am convinced that they understand swim meets just don't happen without the involvement of volunteers," he said. "As volunteers, we create an environment for people to succeed."
One of his big highlights was asking to volunteer for the 2022 FINA Swimming World Cup held in Toronto. FINA is the federation recognised by the International Olympic Committee for administering competitions, involving swimmers from countries around the world, in water sports.
"My job is not to pick the kind of volunteer work, but to do what is asked of me," said Deshmukh. "Everything is important. When I volunteer, I go as a human being and with no pre-conceived idea other than to know that I will do what is required."
---
David Grossman is a veteran multi award-winning Journalist and Broadcaster with some of Canada's major media, including the Toronto Star and SPORTSNET 590 THE FAN, and a Public Relations professional for 45+ years in Canadian sports and Government relations.