Swimming Groups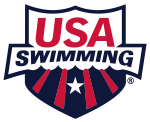 USA Swimming
Your swimmer's practice group will be determined by Head Coach, Brenda Smart. If you are a current Piranhas family, please consult with Brenda on the assigned group for your swimmer. If you are new to the Piranhas, we would love to meet and learn more about you, your accomplishments, and your goals for the program. Please send an email to the Piranhas Community Representative requesting an assessment/try out. The assessment will last 15-30 minutes. Please make sure the swimmer brings their suit, goggles, cap, etc.
The practice groups are organized by age and ability as follows. Exceptions can be made at the Head Coach's discretion. All groups will include organized training, workout preparation, and stroke instruction.
Gold
Generally middle/high school swimmers; high commitment; mastery of strokes; technical proficiency; understand racing strategy; attends 6-10 practices/week
Blue
Generally 10-16 yrs old; solid technical foundation; beginning to understand racing strategy; focuses on details; attends 6-8 practices per week
White
Generally 12 and under; emerging swimmers; focus on developing proper technique; building stamina; attends 4-5 practices/week
---

College/Masters
College/Adult swimmers; access to 5 morning and 5 evening practices per week; no assessment required for this group
NOTE: Part of the program we are developing will involve the semi-annual reassessment of technical and emotional ability, desire, and commitment of each of our swimmers to determine whether a swimmer should move up in practice group. Additional details regarding this assessment will be forthcoming.