Interested in Joining Boilermaker Aquatics?
Evaluations are upcoming for NEW MEMBERS for the April thru July Session!
Evaluations are currently scheduled for March 30 and 31, with 15 minute slots starting at 6pm and ending at 7:30pm. 
Step #1: Please go to our sign-up genius to reserve a slot (button will be available  (click the button below)! ***In the comments section, please tell us how many children you have and their ages.
One family per slot, even if those families with mulitple children
If no slots remain, email our Admin/Head Age Group Coach Alex Jerden at [email protected]!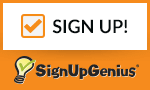 Step #2: Print Out, Read, and Sign our Facility Usage Waiver with considerations for COVID-19 and bring with you to the evaluation.
Step #3: Arrive a little early for your time slot! The entrance to the pool is on the southside of West Lafayette High School up the staircase that is furthest from Grant Street. 
Step #4: Our professional coaching staff will be there to greet you and perform your child's in-water skills assessment.  
Step #5: One of our staff members will provide feedback on your child's skillset and either make a recommendation for one of our 8 training groups or perhaps recommend additional instruction with via private or group lessons. 
Step #6: If recommended for one of our training groups, please go to online registration at baswimming.org. On the main page under the scrolling photo banner, click the 2021 LCM Registration Button to start the process! During online registration, the website will provide you groups that are currently available to be registered in. If your child's recommended group is not available, there are no more spaces available and we are happy to put your athlete on a waitlist!
Step #6b: If there is no space for your child's recommended training group, we are happy to put your child on our waiting list for when more space is available in their recommended training group. Just email us ([email protected]) to request your athlete be added to the list!
FAQ:
What skills/abilities does my child need to be able to join the team?
Our minimum requirements include 50 yards of continuous freestyle and 50 yards of continuous backstroke. Swimmers should be able to swim comfortably, and with good breathing mechanics (especially on freestyle). On either stroke, the body should be mostly at the surface. 
Of course, our more advanced groups are available to those who can perform more strokes and skills. We will always make a recommendation for the group we believe your child can thrive in!
What does my child need to bring to the evaluation? 
​Each swimmer will need to bring Goggles and a Towel. A swim cap is recommended for those children with longer hair. Locker rooms will not be available, so please make sure that your child's swimsuit is already on prior to entering the facility.