Here's to a great start to our 2022-2023 season. Enjoy every minute of it!

The Coaches & Staff at Novi Sturgeons & Novi Athletic Club
From the Programming Office
News
Swim meet registration is managed through the Sturgeons website....TeamUnify. We are in the process of setting up accounts for all of our new swimmers. If you haven't received your email log-in invitation by September 8, please contact [email protected] or 248-735-8850 x112.

All Sturgeons swimmers will be required to purchase a USA membership which allows entrance into swim meets. New for this year, each swimmer will be registering and paying through the TeamUnify website individually. The 2023 membership costs $86 for a year membership.  As soon as we receive the registration information, we will pass it along to each family via email.

Check out the new look for our TeamUnify website! We will slowly be adding more content and resources to help you stay connected and informed!
Come Cheer on our Swimmers
Northville vs. Novi HS Girls Meet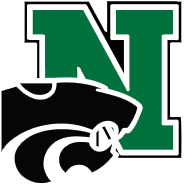 Thursday, September 15 6:30pm
@ Novi High School
Wear your Sturgeons spirit wear and come cheer on our high school girls. Admission is $5/person.
Mark Your Calendar
Upcoming Events
Fall Season Begins Tuesday, September 6!

Sturgeons Fall Kickoff Picnic & Team Photo
Sunday, September 11 - 12:30-3:30



TENTATIVE MEET SCHEDULE!



Friday, 10/21 - Sunday, 10/23 - OLY Fall Classic

Friday, 11/11 - Sunday 11/13 - Turkey Bowl

Friday 12/2 - Sunday 12/4 - LCSC Snowball Splash

Friday 1/13 - Sunday 1/15 - Odd Age Classic

Late January TBD - Circle City Classic

Friday, 2/3 - Sunday, 2/5 - LCSC Polar Plunge

Saturday, Feb 11 - Guppy Bowl

Friday, Feb 10 - Sunday, Feb 12 - Michigan Open

Championship Meets TBD



 
From the Coaches
5 Simple Things Article
Fall Kick-Off
Here is a link to an article to get off to a great start this fall!

5 Simple Things
 
In The Pool
Monthly Featured Swimmer
Zarif Syed
Favorite Event: 50 Free
When I was 5 years old, I wanted to start swimming. That's when my parents signed me up for swim lessons at The Novi Athletic Club. After 3 years of taking swim lessons there, I made it into the Novi Sturgeons. 
When I was in Junior 1, 2 and 3, I did not like swim meets. In fact, I went to them about twice or three times a year. But after I joined the State Team, I went to most of the meets when there was a chance to go to them. Because of how many times I have gone to swim meets, I am now confident enough to go to most of the swim meets available to me.
I turned 12 years old this June, which means I can still go to 11-12 swim meets and gain more experience before having to go up an age level. 

What's In Your Lunch Box
By Coach Ana