Orinda Aquatics Success Overview
---
Orinda Aquatics has an extraordinary history of unprecedented success for a team of its size. In 2000, after just five years of existence, Orinda Aquatics won Junior Nationals West in Anchorage Alaska. Success for the club has been consistent as the team has averaged eight to twelve Junior National swimmers, forty Sectional swimmers, and eight Scholastic All Americans each year. 
American Swimming Magazine - OA Best Practices
Orinda Aquatics National History
Orinda Aquatics College History
Orinda Collegiate Team Captains
Margaux McDonald - Princeton Bound
Campolindo High School (Ron Heidary and OA Swimmers) win National Public HIgh School Championship in 2013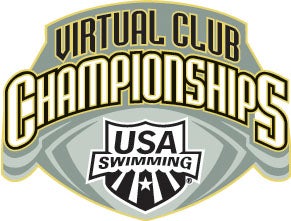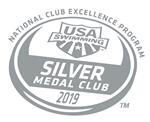 USA Swimming
---
Club Achievements
Orinda Aquatics has finished in the top two in the nation, of over 2,000 teams, in the USA Swimming Virtual Club Championships. The VCC program is a measure of all age/all stroke performance.
Orinda Aquatics was the second club in the United States to complete Level 4 of the Club Recognition Program, the highest level. Club Recognition analyzes the four key area of club development: performance, coach development, parent education, and governance.
Orinda Aquatics has been a perennial Silver Medal Club in the USA Swimming's Club Excellence Program. Minimum qualification is Summer Junior National qualifying.
In 1994 the team was featured in Swimming World magazine's Club Spotlight
Orinda Aquatics selected to present at the ASCA World Clinic for "Best Practices" in age-group coaching
The Senior Group GPA (75 swimmers) is near 4.0
Clovis Travel 
Orinda Aquatics has a long history of traveling with large groups in a highly positive, productive and inspiring manner. The team consistently travels meet such as Sectionals and the Western Zone Senior Championships with thirty to fifty swimmers. A defining event for the team is the annual Clovis Senior Meet in March. Orinda Aquatics has traveled with 100 swimmers (two full charter buses), all coach-run, and impeccable behavior. 
Team achievements
In 2000, Orinda Aquatics won Junior Nationals West in Anchorage Alaska
In 2000, Oridna Aquatics won Far Westerns
In 2000 Orinda Aquatics won Sectionals and Long Course JO's
Orinda Aquatics finished second the Long Course NCSA Junior National Championships at Stanford in 2004
Orinda Aquatics finished third at 2012 Long Course Junior Nationals in Indiana
2019 - Orinda Aquatics won the Western Zone Senior Championships (Women and Men)
Performances
26 Olympic Trial qualifiers with 12 Orinda Aquatics swimmers competing at the 2008 Trials
Kim Vandenberg and Peter Varellas receive Olympic medals in Beijing
In 2000, Orinda Aquatics athletes broke seven Pacific Swimming records
The team averages each year:
eight to twelve Junior Nationals swimmers

eight to ten Scholastic All Americans 

thirty-five+ Sectional qualifiers

50+ Far Western qualifiers
High School - North Coast Section/CIF
Orinda Aquatics coaches are the most successful in North Coast History, with a combined 21 NCS Championships and over 75 top three finishes.  Ron and Don Heidary are both NCS Honor Coaches, and Ron was named California Coach of the Year in 2006.
2103 - Campolindo finishes as the top public high school in the United States
2013 - Campolindo swimmers broke/held nine of eleven NCS record
2000 - Kim Vandenberg breaks National Public High School Record in the 100 Free - ???
2013 - Steven Stumph breaks the National Public High School Record in the 100 Breast 
Ron Heidary (Campolindo) coaches athletes to two national records (Kim Vandenberg and Steven Stumph)
Don Heidary (Miramonte) finished 4th in the California CIF State Championships in 2019
2012 - Steven Stumph breaks the Junior National Record in the 200 Breast (1:55.8)
College
Orinda Aquatics has consistently had thirty-five to forty-five graduates competing on college teams each year
Orinda Aquatics has had forty-six alumni become collegiate team captains
Rec/Sumer League Swimming
Ron Heidary is the winningest coach in Contra Costa County Championship history with nine championships between his years with the dominant Pinole Seals and Sleepy Hollow Swim & Tennis Club
Ron & Don won twelve OMPA Championships while coaching at Sleepy Hollow and Meadow respectively
The Orinda Aquatics staff of Ron, Don, Matt, and Marc have coached well over 1,000 County final swimmers
Don helped design, and has taught, the ASCA Summer League Certification course
Meet Host
Orinda Aquatics was the meet host the 2018-2019 Long Course Far Western Championships