2023 Spring/Summer Tryouts
Jason Roberts
Come Join Our Family
*Swimmers who swim competitively in the fall/winter do not have to try out again*
* All swimmers will be placed in a group/program.*
Spots available in 12 & unders
13 & overs spots are limited. Experience needed for the competitive team.
This includes Pre-Competition group, Competitive Team or Lessons. 
March 14th @ 6:00pm 
March 21st @ 6:00pm 
April 13th @ 6:00pm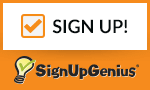 * Note Tryouts should only last 30 minutes.
Information on Fees, Practice Times and Competition will be available on the tryout dates.
Swimmers need to bring goggles, cap and towel.