The Blackfish Challenge 
It's time for BBST's annual Black Fish Challenge!!
For those that are new to the team, or as a reminder, the Blackfish Challenge is BBST's primary annual fundraising effort. Each swimmer will fundraise a minimum of $250 for the Blackfish Challenge effort to support BBST. 
Remember that 100% of donations may be tax deductible, and receipts with the team's tax ID are available to download.
Please hand checks into your coach or mail them to BBST, PO Box 5821, Bellingham, WA 98227.
Pay Pal donations can be made securely from here - just remember to include a note as to what swimmer the donation is for.
Current Fundraising Totals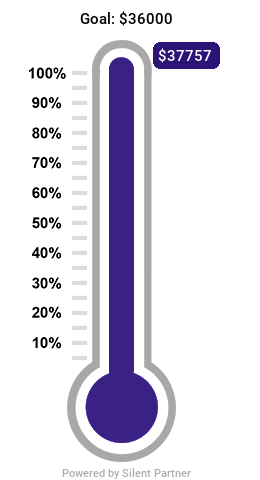 Top Fundraisers
| | |
| --- | --- |
| Angela Arreaga | $2026 |
| Benjamin Barnett | $1575 |
| Elsa Ethelbah | $1475 |
| Dylan Fisk | $1300 |
| Rylan Murphy | $910 |
| Camp Hancock | $775 |
| Priyanka Costanzo | $675 |
| Iona Riemer-Varga | $670 |
| Jazzy Nelson | $615 |
| Ayla Vanjaarsveld | $588 |
| Liam Daheim | $500 |
| Wyatt Carlton | $500 |
| Lena DeCuir | $375 |
| Grace Sorensen | $370 |
| Sage Maden | $350 |
| Kaitlin Morris | $345 |
| Peyton Accord | $325 |
| Carmody Beatty | $301 |
| Slava Gofman | $300 |
| Matvey Gofman | $300 |
| Tyse Wagenaar | $300 |
| Hailey Ferrell | $285 |
| Natalie Ravitsky | $275 |
| Koby Ravitsky | $275 |
| Kyle Knudsen | $260 |
| Heidi Knudsen | $260 |
| Maddie Healey | $252 |
| Braedon Loeffelholz | $250 |
| Tessa Ciatti | $250 |
| Lexi Jensen | $250 |
| Emma Balogh | $250 |
| Amelia Balogh | $250 |
| Nora Seltz | $250 |
| Laoise Seltz | $250 |
| Eva Wagenaar | $250 |
| Michael Ciatti | $250 |
| McKinley Dement | $250 |
| Natalia Bieler | $250 |
| Soleil Rubido | $250 |
| Julie Gill | $250 |
| Kateryna Isakova | $250 |
| Tetty Moss | $250 |
| Leo Nyman | $250 |
| Hy Nguyen | $250 |
| Di Nguyen | $250 |
| Scotty Li | $250 |
| Sierra Marshall | $250 |
| Samantha Furre | $250 |
| Alicia James | $250 |
| William Borella | $250 |
| Finn Smith | $250 |
| Yaroslav Sokolovskiy | $250 |
| Nathan Chen | $250 |
| Noah Chen | $250 |
| Owen Reid | $250 |
| Ivan Potapov | $250 |
| Sean Westlund | $250 |
| Logan Allen | $250 |
| Avery Allison | $250 |
| Ariel Fuhrman | $250 |
| Leighton Peacock | $250 |
| Sakura Wolf | $250 |
| Akira Wolf | $250 |
| Andre Beshara | $250 |
| Anya Beshara | $250 |
| Jordis Darroch | $230 |
| Flynn Cantlon | $225 |
| Neveah Kidd | $175 |
| Linnea Boriss | $165 |
| Orion Boriss | $165 |
| Viviana Calderon-Pierce | $150 |
| Chiara Horton | $125 |
| Esther Horton | $125 |
| Archer Dees | $105 |
| Morgan Chen | $100 |
| Jordan Chen | $100 |
| Kevin Chen | $100 |
| Valerie Millard | $100 |
| Harrison Millard | $100 |
| Sam Twining | $75 |
| Oliver Twining | $75 |
| Peyton Lewis | $50 |
| Sierra Higgins | $50 |
| Tyse Waganaar | $50 |
| Santiago Vivas | $25 |
| Jordan Ebbeling | $25 |
|   |   |
|   |   |
|   |   |
|   |   |
|   |   |
|   |   |
|   |   |
|   |   |
|   |   |
|   |   |
|   |   |
|   |   |