7/19 Newsletter
WCSC NEWS
Walnut Creek Swim Club Weekly Updates 
Week of: 7/19
Snapshot of the Week
Nightrider Visits are on Thursday, July 22nd

Car Decorating on Friday, July 23rd after practice

Conference Theme: Olympics

After Conference Party: Sunday, July 25th 5-9pm

15-18 Rafting Trip

Awards Banquet: Details and information coming soon

Fall Swim Clinic Update

Jobs Update: Families still need to sign up for jobs for Conference

All Things Conference: You are definitely going to want to read this section
Coaches Update: 
It's our last week of the regular season! This week we are tapering so we are as prepared as possible for Conference. This means that we are swimming less yardage and doing fewer sprints. We are also encouraging swimmers to rest this week, especially in the days right before the meet. Can't wait to see what everyone does this weekend!!
Mask Policy:
WCSC continues and will continue to follow the mask guidelines and protocols from the County/City. We ask that every family decide what is best for them in regard to masks. Currently, masks are not required outside.  If the County/City guidelines and protocols change, WCSC will align their mask policy in accordance with the updated guidelines and protocols. 
Nightrider Visits:
The Nightriders are so excited to visit all our Conference swimmers this Thursday July 22nd! We will be at houses between 5:30 and 9 pm, but unfortunately we can not pinpoint more than just the time frame. Make a fun dinner, sit back, relax, and get ready for your pre meet surprises!!
Car Decorating:
The Friday before Conference (July 23rd) we plan to have everyone decorate their car windows with car window paint in the parking lot at practice to get everyone excited and spirited for this weekend. Please bring car window paint if you have it, and if not, there will be some provided by the Nightriders for you to use. 
Conference Theme:
Our theme this year is Olympics. Come decked out both days of Conference in as much Red, White, Blue and Olympics themed swag as you can possibly muster!
Parents who ordered Conference shirts will have them delivered during the Nightrider visits.If you are not going to be home, you can pick up your shirt in the Nightrider tent during Conference meet. 
After Conference Party:
Sunday, July 25th at Larkey Pool from 5-9pm
Come have some fun and celebrate a great weekend at Conference. Bring your own dinner and be ready to swim. This is a family celebration so parents and siblings are encouraged to put on their suits and jump in!
15-18 Rafting Trip
We are rafting Tuesday 7/27. Please let coach Mandy know by Friday if you are able to attend so we can figure out the exact cost. We will leave the pool at 9am and be back around 5pm.
Awards Banquet:
We are finishing up all the details, so information about the banquet will be in your inbox soon.
Fall Swim Clinic:
WCSC will be holding a Fall Clinic for weeks beginning in early September and ending at the end of October. The Fall Clinic will run three days a week for an hour a day and we will have eight lanes. We are waiting on the City to confirm our days and times. Fall Clinic will give priority registration to WCSC swimmers and then to the public if the spots are not filled. As soon as we have confirmed all details we will send an email with when registration will open and the cost of the clinic. 
Jobs:
Thanks to everyone who volunteered to fill jobs or get subs for our last home dual meets!  
We still have sign-ups for the Conference meet.  As a reminder, all families must sign up for one (1) shift over the weekend or find a sub to cover.  Please contact [email protected] with any problems or questions.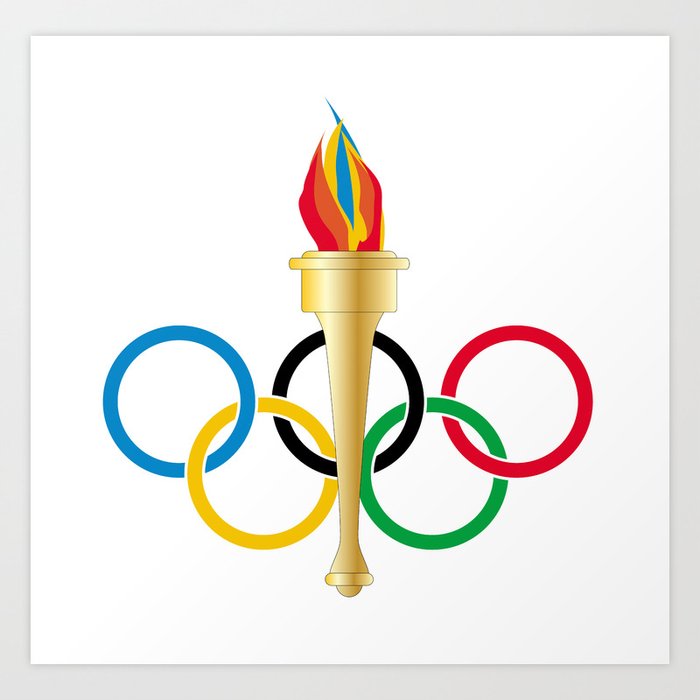 :
All Things Conference for Walnut Creek Swim Club! 
An electronic program will be posted soon on Facebook and the team website.  Same as last year, there will be no programs sold at Conference.  Families can print as much of program that they want.   The conference is also using Meet Mobile and the Clerk of the Course will be using the same Twitter handle as All City, @WCSWIM, if you would like to follow along.
Our desk crew will be bringing a printer for final sheets so we will have a few hard copies to hand out, and an email with an attached PDF file will be distributed to the team before the start of finals.  
Teams will be allowed into the facility for set-up at 5:30pm Friday night.  Families enter through the North Gate (by the basketball courts). The Team map is provided below.  (Note: our area is different than at All City)
No deck entries are allowed at Conference.  Entries have been submitted and are final.

Warm Up Times for WCSC:

Saturday: 7:15-7:35 Lanes 4-6

Sunday: 7:55-8:15 Lanes 1-3
The north end of the pool (closest to diving well) will be open for general warm-ups during the Meet. No diving, horseplay, hanging on lane markers or non-meet swimmers allowed in the warm-up area at any time. Lifeguards and Marshals will be on deck to enforce the policy and will have the authority to remove non-compliant swimmers or close the warm-up area if the rules are not followed. Swimmers 8 years old and younger are not allowed to use the warm up lanes
The Conference Board has sent out rules for all the teams participating which include:
1.     No Stakes in the lawn
2.     Watch small children
3.     No BBQ's
4.     No Dogs
5.     Parent and athlete sportsmanship/best behavior
6.     NO ALCOHOL
7.     NO GLASS
8.     NO BODY TAPE even with Doctor's note.   
   9.     No swimsuit ties except waist of male suits; NO JOLYN OR SIMILAR                        GIRLS' SUITS WITH TIES
   10.    Warmup lanes – must be 9 or older, no diving, rough housing, cross-lane swimming.
From the Conference Board: Important: If swimmers are showing any signs of illness, they must not attend the meet. This meet will be run as past Conference meets have, including a full clerk of the course. If kids or parents are not comfortable with this, please do not attend the meet. If swimmers will be wearing masks, they should work with their coaches on how they will manage the mask while they swim.
We understand that each family needs to make decisions that are best for them. If you no longer want your child to swim in conference, please email the Coaches at [email protected]
VENDOR LIST for the weekend :
Fugetaboutit Catering 
Kona Ice
Making Waves Swim Shop
Mystifying Touch:  Tattoos, Hair beads, etc.
Cool Beads Ice Cream
ORDER OF EVENTS
Sat:
IM 11 & Up finals
Free trials
Fly trials
Break
Free Finals
Fly Finals
Medley Relay Finals
Sun:
15-18 50 Free trials
IM 7/8-9/10 finals
Back trials
Breast trials
Break
Back Finals
Breast Finals
Free Relay Finals
Coaches Relay
Conference Info:
Link to Conference Meet Packet: Conference 2021 Meet Packet
Map of Heather Farms:
Image of how to mark your swimmer: