39th Annual Schroeder A+ Meet 
February 1 - 3, 2019
Thanks to all for coming and best wishes for the remainder of 2019.
Speedo Athlete: Gabby DeLoof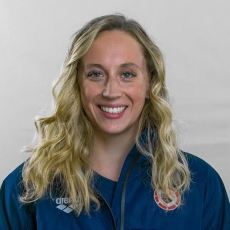 Time Line - Even heats of Sr women will move to North end, Fast to Slow, 5 min after the women's 4 MR finishes.
Parking:  Free parking in the west Schroeder lot and behind the Old Navy.  $5 pay lot east Schroeder.  Please obey NO parking signs behind stores.   Link to Map for parking
Printable Heat Sheets - few for sale at the meet  Will also be available on Meet Mobile.
Coaches' Meeting Agenda Friday 3:30 PM Hospitality
Teams as of 1/23/19  7:50 PM meet full or 1153    
Psych Sheet  v 1.0